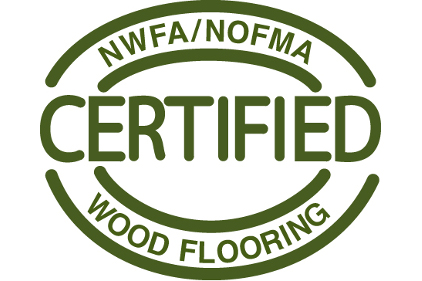 Anthony Oak Flooring, of Magnolia, Ark., has earned the the National Wood Flooring Association (NWFA)/NOFMA Mill Certification. Anthony Oak is the twentieth company to become NWFA/NOFMA certified.
"With this addition as the twentieth company on the list of NWFA/NOFMA certified mills, we are raising the standard of quality yet one more notch," said Michael Martin, NWFA president and CEO. "This growth demonstrates the demand for high-quality hardwood products, which has driven the need for and credibility of the NOFMA certification for more than 100 years."
The Anthony family has been in the land, timber and saw mill business since the late 1800s. The purchase of the Magnolia facility in October 2013 is the family's first foray into the flooring business since 1965.
The NWFA/NOFMA certification provides an assurance that the manufacturer's wood flooring meets or exceeds the industry standards for grade, configuration, moisture content, and average board length. Certified mills are inspected a minimum of two times per year to ensure consistent grade standards are met.
"We value the NWFA/NOFMA certification as a respected mark of quality, one that we are happy to receive and to present to our customers," said Anthony Oak president, John Anthony. "Being recognized on this national list of select mills is an achievement."
A full list of NWFA/NOFMA certified manufacturers can be found at http://www.nwfa.org/nofma-manufacturers.aspx.