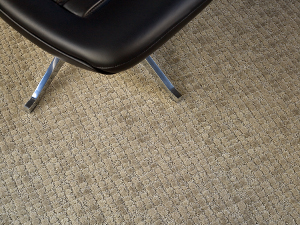 Invision's Infusion combines the tea wash effect of antique, hand-knotted rugs in a collection of three high-end broadloom carpets. Dense textured cut and loop pile give Infusion a luxurious feeling, while tonal yarns create subtle shades that make each pattern unique.
The Infusion collection is piece-dyed to achieve rich, deep color, and is available in 16 colorways including soft neutrals and grays, fresh mid tones and deep bold colorations. 
Brisk takes its inspiration from the color variation of mini glass tiles, bringing a small-scale dot pattern and strong textural and tonal contrasts to the collection. Natural's horizontal striations and plush highlights provide dramatic depth and plush texture. Zing is a relaxed yet modern chevron in a medium scale and irregular pattern that softens its geometric impact.