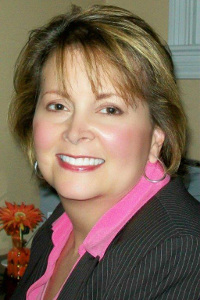 Kimberly Lombardozzi is the new sustainability manager of CBC Flooring.
Kimberly Lombardozzi has joined CBC Flooring as sustainability manager.
"Kimberly's proven ability and deep knowledge of sustainability practices will help us continue to expand our product offering to maintain and strengthen our position as the first choice in sustainable commercial flooring," said Chip Braulick, director of Flooring for CBC. 
Lombardozzi will be responsible for leading all aspects of CBC's sustainable initiatives and strategy, including implementing sustainable sales initiatives supporting CBC Flooring's sales growth, product development and brand awareness. She will report to Huiet England, national sales manager.
With almost 20 years of experience, Lombardozzi most recently ran her own sustainability marketing consulting firm, helping companies define their green messaging, creating better tools to convey such messaging, improving communications and managing Ecoscorecards. Prior to this, she was the sustainability manager and territory manager for The Mohawk Group for four years, serving in a role similar to her new role for CBC.
"Green building practices have become the standard with leading architect and design firms across North America and I look forward to sharing the benefits of CBC's products within these communities," said Lombardozzi.
Lombardozzi has held significant leadership positions within the U.S. Green Building Council Illinois Chapter and the Greenbuild Host Committee. She has been a  LEED Accreditaed Professional since 2004 and has been a LEED AP Interior design + Construction since 2010.