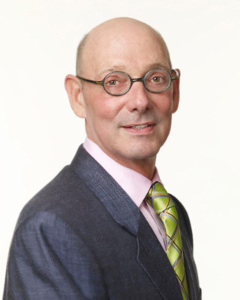 Cliff Tuttle, senior vice president of ForrestPerkins passed away on May 20.
Senior vice president of luxury hotel design firm ForrestPerkins, Cliff Tuttle passed away on May 20 in Houston.
An award-winning interior designer, Tuttle managed the interior design practice in the San Francisco office of ForrestPerkins. He joined the firm at its founding in 1998, serving briefly in the its Dallas office, then as senior vice president in charge of design for eight years in the firm's Washington, D.C. office, before launching the San Francisco office in 2007.
Prior to joining ForrestPerkins, Tuttle was president of Concept Design Group in Honolulu and Concept International Design Group in Singapore for nine years.
Spanning over thirty years, Tuttle's career included the design and project management of luxury hotels and resorts in the U.S. and Southeast Asia. His projects range from the Raffles Singapore to Starwood's Luxury Collection hotels in Santiago, Chile and Portland, Oregon (The Nines). Tuttle was honored with Lodging Hospitality Magazine's Designer's Circle First Place Award and Boutique Design Magazine's Best Hotel Design award for The Nines. He also served as an educator, teaching at the Honolulu Academy of Arts and the Interior Designers' Guild in Los Angeles.
In 2009, Cliff received the prestigious NEWH (Network of Executives in Hospitality) Person of Excellence Award for his contribution to the design industry and to NEWH, whose board of directors he served on for many years. He was active throughout his career with The American Society of Interior Designers and served as the Hawaii Chapter president and the director of professional development for the Washington, D.C. Chapter as well as on numerous national committees for the society.
Tuttle recently served as director of NEWH Sustainable Hospitality and on the Sustainable Design Council for ASID. A LEED-Accredited Professional, he served on the Technical Advisory Group for LEED for Hospitality for the US Green Building Council. He authored numerous articles on sustainable design and was a featured speaker at many hotel industry and design events. Tuttle was highly respected in the design profession for his laudable contributions to sustainable design and to mentorship of young designers as well as his untiring volunteerism on behalf of the many organizations and charitable causes about which he was passionate.
Tuttle was a graduate of Texas Tech University
He is survived by his wife Sharon, brother, Philip and his  his niece, Kelly Day, her husband Alan and their son Brooks, and his nephew Robert and his wife Leigh and their son Weston.
A scholarship has been established in his name, to be administered and awarded yearly by NEWH. Those who wish to commemorate his life can contribute to the scholarship fund at newh.org/the-clifford-r-tuttle-scholarship/.