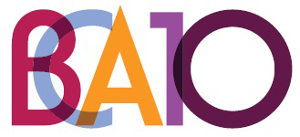 Milliken & Co. has been recognized by Americans for the Arts as one of the Business Committee for the Arts (BCA) BCA 10: Best Businesses Partnering with the Arts in America for 2014.
Milliken & Co. has been recognized by Americans for the Arts, a nonprofit organization for advancing the arts and arts education, as one of the Business Committee for the Arts (BCA) BCA 10: Best Businesses Partnering with the Arts in America for 2014.
Every year, Americans for the Arts, through the BCA, recognizes 10 U.S. companies for their exceptional commitment to the arts through grants, local partnerships, volunteer programs, matching gifts, sponsorships and board membership, according to the organization.
"Each year, the BCA 10 sets the standard for other businesses by upholding the arts as an integral part of office culture, the community and the local economy," said Robert Lynch, president and CEO of Americans for the Arts. "Through financial and in-kind support, employee volunteer hours and workplace arts initiatives, these businesses ensure arts access for current and future generations, in addition to serving as successful and inspiring models of business arts support."
Milliken's commitment to the arts spans its entire history, stemming from a corporate culture that cares about and respects its associates, its customers, its communities and the world, according to the company. Complementing a heritage of support for the arts, the Milliken corporate campus abounds with artwork in the form of notable sculptures, paintings, murals, mosaics and fountains which enhance the creative spirit and inspire innovation.
"Communities with thriving arts programs are proven to exude stronger and more vibrant cultures - and dare to 'do good' for the world," states Joe Salley, president and CEO of Milliken & Co. "The arts open our minds to the seemingly impossible and help us think with fresh perspectives, which is what our nearly 7,000 associates worldwide do every day to bring the Milliken spirit of innovation to life. It is their dedicated efforts that make this recognition possible."
According to Salley, the advancement of the arts impacts every industry that Milliken serves. It fosters creativity and encourages not only artists, but others who are inspired to challenge how far they can push their talents - whether it is through architecture and interior design, chemical research, product design, material fabrication or building infrastructure.
Milliken also works to advance the arts and arts education within particular industries. In the architecture and design community, Milliken is an advocate of passionate design educators and is a sponsor of the International Interior Design Association (IIDA) Educator of the Year Award, according to the company.
"It was a privilege to nominate Milliken & Company for its decades of unwavering support, and now it is extremely exciting to celebrate this well-deserved national recognition!" Jennifer Evins, president and CEO of Chapman Cultural Center/The Arts Partnership, said. "This award not only recognizes the company's loyal financial support, but also its extraordinary partnership in developing STEAM (Science, Technology, Engineering, Art/Design, Mathematics) education programs. Milliken's contributions inspire a deeper partnership with the arts - once that encourages innovation in integrating arts and science in education and hands-on partnerships with Milliken associates, who share real ways to engage and excite students in careers in art, design and science." 
The BCA 10 Awards will be held on Oct. 1, at a black-tie gala at the Central Park Boathouse in New York City. Other 2014 BCA 10 honorees are AC Entertainment (Knoxville, Tenn.); Arts Brookfield (New York); BBVA Compass Bancshares, Inc. (Birmingham, Ala.); Brooks Resources Corp. (Bend, Ore.); Classical Movements, (Alexandria, Va.); Edward Jones (St. Louis); Hallmark Cards (Kansas City, Mo.); PECO Energy Company (Philadelphia); Thrivent Financial for Lutherans (Appleton, Wiss.).
In addition, Frederic Hamilton, chairman of The Hamilton Companies (Denver) and chairman emeritus of the Denver Art Museum will receive the 2014 BCA Leadership Award and Deere & Co. (Moline, Ill.) will be inducted into the BCA Hall of Fame.
For more information, visit AmericansForTheArts.org.