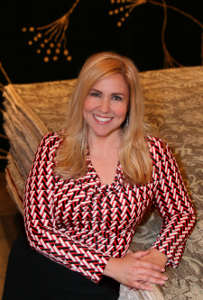 Kim Vance is the new vice president of marketing and communications for Feizy Rugs.
Kim Vance has been named Feizy Rugs vice president of marketing and communications. In this position, Vance will be responsible for leading the development of brand strategy, product marketing and corporate communications for the company. 
"Kim's extensive experience across both digital and traditional marketing mediums makes her a tremendous addition to Feizy," said Leah Feizy, vice president. "She is a terrific creative and strategic thinker which will be invaluable in today's ever changing home accents industry."
Prior to joining Feizy, Vance was the president and founder of Trugenius Marketing, where she spent more than a decade as a consultant for a broad array of clients including Dr. Pepper Snapple Group, Solomon Associates, RiseSmart and Reachout Home Care. Ms. Vance began her career at 7-Eleven in a corporate communication role. 
"I grew up in the design industry with parents who were decorators so joining the team at Feizy feels like coming home," said Vance. "Getting to be a part of such an established brand, while having the opportunity to increase our digital presence and global reach is very exciting." 
A native of Texas, Vance is a graduate of Baylor University with a B.B.A. in Marketing and an M.B.A. from the University of Texas at Dallas. She lives in Dallas with her two young sons, Noah and Peyton.
For more information, visit feizy.com.