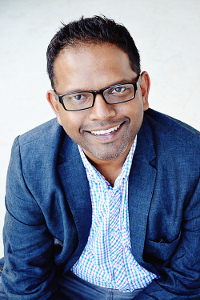 Roby Isaac is Mannington Commercial's new director of design for carpet and hard surface.
Mannington Commercial has named Roby Isaac director of design for both carpet and hard surface. He will be responsible for product development and execution of product strategy, reporting directly to Jack Ganley, Mannington Commercial president.
According to Mannington Commercial, Isaac brings expertise in design, manufacturing, and customer interactions to the role. He started his career with a decade in carpet design, including management positions with Milliken, Tandus, and Monterey. For the past three years, he has worked for Mannington as creative manager of Commercial Hard Surface, instrumental in the launch of products in the homogeneous and heterogeneous sheet, inlaid, VCT, and LVT categories.
"Our company's deep experience in both hard and soft surface products is a key advantage for our customers," said Ganley. "Now, we are continuing to leverage this advantage by bringing both carpet and hard surface design under Roby's leadership. We're excited to see his vision further enhance Mannington's reputation for design excellence."
Isaac holds a degree in textile design from Philadelphia College of Textiles, Philadelphia University.
For more information, visit mannington.com.