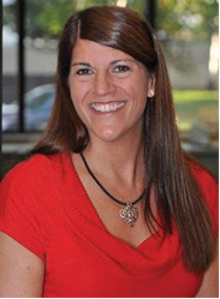 Kathryn Spencer is the new vice president, purchasing and business development for Tile Outlets of America. 
Kathryn Spencer has joined Tile Outlets of America (TOA) as vice president, purchasing and business development. In this newly created position, Ms. Spencer will focus on identifying new business as well as overseeing all purchasing activities for the organization's stores in Fort Myers, Sarasota and Tampa and online.
Formerly a consultant with Tile Outlets of America for almost two years, Spencer brings sourcing relationships and product and industry knowledge to the role. "Kate Spencer has contributed greatly to the success we have enjoyed. In her full time capacity with TOA as part of our leadership team, Kate's positive impact will only become greater," says Don Aronin, president and chief executive officer of Tile Outlets of America. 
According to the company, in her role as consultant to TOA, Spencer not only focused on product sourcing and purchasing, she was also part of a team that developed new in-store signage and visuals to better communicate the design possibilities of tile and stone. She also helped develop content for the Tile Outlets website, is a contributing author to TOA's Tile & More Blog with articles about how to design with tile and stone, and regularly interacts on social networks such as Facebook, Twitter and Pinterest on behalf of Tile Outlets of America to develop relationships with core groups, such as designers. 
As vice president, purchasing and business development, Spencer will help the organization identify and capitalize on opportunities to grow revenue within the existing footprint of Tile Outlets of America's stores, create new revenue streams outside the confines of the retail store environment and identify new store expansion opportunities. 
Before working with TOA, Spencer was vice president of operations for International Wholesale Tile, based in Palm City, Fla. During her 18 years there, she helped grow the company from a small local tile business, just breaking into the industry with only three employees, to an international wholesale tile company which now employs over sixty people and generates millions of dollars in annual revenue. Prior to International Wholesale Tile, she worked for a CPA firm. Kathryn Spencer earned a degree in Business Management from SUNY Morrisville.
For more information, visit TileOutlets.com.