Beaulieu to Expand Regional Shows
Dalton—In recent times, Beaulieu America has kicked off the year with a number of regional shows to help make it easier for dealers to see its upcoming product introductions and programs. In 2015, the company announced it will be expanding the concept into what it calls Dealer Family Reunions with plans to stage a dozen or more of these events in various markets around the country, with the goal of making them within driving distance of dealers and their teams.
"Beaulieu America is a family company," noted Stan Bouckaert, head of hard surface products. "We consider everyone we do business with as an extended part of that family—especially our dealers."
Along those lines, the company said it sees these regional events as having the "potential for connecting with the dealer's own 'family' of designers and sales associates in a much easier fashion because the events will be so much closer to their stores."
Mike Amburgey, CMO of Beaulieu America Residential, explained, in the last several years, Beaulieu has supplemented its large exhibit presence at Surfaces with regional shows in a handful of markets like Dallas and Atlanta. Now it will re-channel its sales and marketing resources to add more events and more excitement.
"We eagerly anticipate the opportunity to hit the road in 2015" he added. "We think it will allow us to gain a deeper understanding of the needs of more of our dealers as we re-connect with them and their teams one-on-one—like a long awaited family reunion."
For more information, call (800) 227-7211 or visit blissflooring.com.

E.J. Welch Acquires Merle B. Smith Co.
Earth City, Mo.—2014 continues to be the year of distributor acquisitons as Midwest wholesaler E.J. Welch Co. announced the purchase Merle B. Smith Co. (MBS) of Burr Ridge, Ill.
Dominic Reda, MBS' president and co-owner, said he and the company's namesake and founder, Merle Smith, were looking to retire but, before doing so, sought a buyer to secure the future for the business and its employees for another 44 years and beyond, and Welch was the perfect fit.
"The acquisition provides many benefits to our loyal customers," he explained. "Namely a greater range of products and services. And in addition to the Burr Ridge location, our customers will also have a second fully stocked location in Elk Grove Village, Ill. At Welch's new 75,000 square foot facility, complete with classroom and training space hosting regularly scheduled National Wood Flooring Association installation training classes."
Welch's president, Michael Welch sees "great potential" of adding MBS into the company's fold, noting, "We recognize the specialized nature of the unfinished hardwood business."
He added, "We are keeping the Merle B. Smith Co. name indefinitely and retaining all employees. Plus, Brian Quinn was recently hired to manage our unfinished hardwood business, while Ryan Reith will head up MBS' customer service in Elk Grove Village."
Founded in 1971, MBS serves northern Illinois and the Chicago Area with over 1,300 products including wood, cork, laminate, finishes, tools and accessories. Its website proudly proclaims "85% to 90% of our products are Made in America."
Counting its headquarters here in Earth City, Welch will now how a dozen locations throughout five states—Missouri, Illinois, Indiana, Iowa and Wisconsin. Founded in 1962, the wholesaler's mission is to provide "quality people, products and solutions to help our customers succeed." As such, Welch said it works to be a "value-added partner to flooring dealers and contractors, architect and design professionals, and the installation trade."
Not counting the MBS acquisiton Welch carries an array of residential and commerical floor coverings; installation products and tools, and floor prep products.
For more information, call (314) 739-2273 or visit ejwelch.com.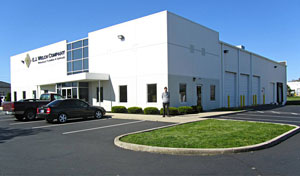 E.J. Welch's Indianapolis facility is one of a dozen locations in five states from which the company distributes its products.
Laticrete Purchases DuPont's Surface Care Business
Bethany, Conn.—Laticrete has purchased DuPont's Surface Care business. Ed Metcalf, Laticrete's North American president, said the company will merge the DuPont StoneTech, DuPont Stone Care, and DuPont Paver Armor Pro branded products with its existing portfolio of products, which are already placed in professional and retail channels around the world.
"This business is an excellent fit with our strategic approach," he explained. "We will work with the [DuPont] team to build on the strong foundation they have put in place and to achieve the full potential of this business in the future. And, we will continue to focus on providing customers with high quality products and service to deliver solutions that meet their stone and tile care needs."
Thierry Vanlancker, president of DuPont's Chemicals & Fluoroproducts business unit, noted, "Laticrete knows the stone and tile market well and sells complementary products, and we believe the DuPont Surface Care business can best pursue its potential and most effectively meet market needs through this transaction."
He added DuPont Surface Care offers a range of solutions to protect and preserve stone and tile against the damaging effects of everyday living. "This complete line of products protects, cleans and transforms stone and tile surfaces, helping to ensure the beauty of natural stone and tile countertops, floors and walls."
For more information, contact Laticrete at (203) 393-0010 or visit laticrete.com.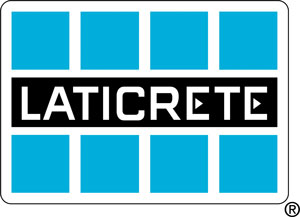 Armstrong Unveils New Branding Platform
Lancaster, Pa.— "Inspiring Great Spaces" is the tagline of Armstrong World Industries' new brand platform. Matt Espe, Armstrong's CEO, said it "captures [the company's] value commitment to inspire great design through innovative products, quality and service."
He noted, since its founding in 1860, "the Armstrong name has stood for quality, trust and dependability. Through our innovative and sustainable flooring and ceiling solutions, we help customers expand their design possibilities to create high-functioning, beautiful interiors for homes and commercial buildings around the world. Inspiring Great Spaces is really what Armstrong is all about."
As part of the initiative, Espe said the company is incorporating two colors into its brand: "Morado, a blue violet that reflects creativity and leadership, and Tungsten, a mid-tone gray that evokes elegance, balance and power. These colors will bring a dynamic sense of strength and presence to the brand in all key advertising, merchandising and promotional materials across both the floor and ceilings businesses, commercially and residentially," said Espe.
He added, over the past three years, Armstrong has implemented a strategy to grow the company with innovation, globalization, cost management, productivity and customer focus as key building blocks in the plan. "Having made strides in these fundamental areas, taking stock of the brand was a logical next step. Our brand is one of our most powerful assets, second only to our people. This fresh approach illustrates the exciting evolution of our story."
For more information, call (717) 397-0611 or visit armstrong.com.
WFCA's Largest Media Tour Benefits Dealers
Anaheim, Calif.—The World Floor Covering Association (WFCA) announced it has completed the third leg of its largest-yet coast-to-coast media tour, with the remaining part scheduled to finish in late summer. Scott Humphrey, WFCA's CEO, said the organization's annual tour is a "key part" of its ongoing effort to educate consumers about new floor products, trends and technologies, which in turn will help drive traffic to specialty retailers.
He explained beyond information, product demonstrations are provided to the more than 70 editors and writers from over 40 home and shelter magazines and newspapers being visited by the association.
In preparation for the tour, Humphrey said WFCA selected innovative new products that launched at Surfaces as well as industry-wide to share with the press. In total, WFCA contacted over 40 Surfaces exhibitors and manufacturers from around the world to participate in the tours. Making the list for this year's tour are 35 products ranging from paper shag area rugs to reclaimed hardwood floors made from truck decks.
"Our association is in a unique and strategic position to influence and educate consumer press about flooring," Humphrey said. "We do not manufacturer any products and are not pushing particular products. The press recognizes our voice as uniquely unbiased and pays attention to that voice."
The tour kicked off in April in New York and will finish over the summer in California, with stops also made down South in Birmingham, Ala., and in the Midwest in Des Moines, Iowa. Humphrey said along the way, the association has been visiting with the top consumer publications in the country, including Good Housekeeping, Elle Décor, HGTV Magazine, Traditional Home, This Old House, House Beautiful, Parents, Southern Living, Coastal Living, and Better Homes & Gardens, to name just a few.
Humphrey said WFCA's presentations provide an opportunity "unlike any other to showcase the dedication to quality and never-ending creativity of the flooring industry, as well as the association's commitment to customers."
As a result, he noted, "Editors in every market visited so far made clear how much they look forward to the WFCA road show tours and how much they appreciate the association's efforts to keep them informed about current trends and the latest developments in flooring products,"
For more information, call (714) 978-6440 or visit wfca-pro.org.

CRI, CCC Launch Green Label Plus for Cushion
Dalton—The Carpet & Rug Institute (CRI), in conjunction with the Carpet Cushion Council (CCC), unveiled the Green Label Plus program for carpet cushion products.
CCC had already participated in CRI's Green Label indoor air quality (IAQ) testing program, but not in the more comprehensive Green Label Plus initiative. Both programs measure compounds, including volatile organic compounds (VOCs), but Green Label Plus is the more comprehensive of the two programs.
"Green Label Plus is the recognized leader for indoor air quality," said Jeff Carrier, CRI's director of regulatory systems. "This offers cushion manufacturers the opportunity to qualify their products according to these more stringent standards and provide additional assurance for consumers concerned about IAQ or potential VOC emissions."
Robert Clark, CCC's executive director, said, "The addition of Green Label Plus cushion is a natural evolution of the program which has given our cushion manufacturers the opportunity to demonstrate the quality of their products to the public"
Carrier noted when the original Green Label program was created in the early '90s, its initial goal initial goal was to help builders and specifiers identify products with very low emissions of VOCs. "Being certified as a Green Label product ensured consumers they were purchasing only the lowest-emitting products in the marketplace."
But, in 2002, California introduced CA 01350, its strict emissions standard test method. The carpet industry followed shortly afterwards with its CA 01350-compliant and recognized Green Label Plus program.
The Green Label Plus program tests for significantly more compounds and a much broader spectrum of compounds than does the Green Label program, Carrier said. "The benefits of having more recognizable standards for carpet, adhesives and cushion products will be the chance to display more definitively the high level of performance on IAQ that this trio of products offers to the American consumer and to the world."
He added preparations are under way to have Green Label Plus accredited by the American National Standards Institute (ANSI), a process that is expected to take several months to complete.
For more information, call (706) 278-3176 or visit carpet-rug.org.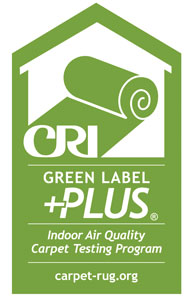 Ecore itstru Technology Gets Patent
Lancaster, Pa.—Ecore International announced it has received a patent for laminated interlocking surfacing systems with a recycled rubber backing. This process is used to create products using the company's itstru technology, which takes a wear layer and fusion bonds it to a 98% recycled rubber backing.
The patent encompasses products in Ecore's ECOsurfaces, Everlast Fitness Flooring and Knot Carpet brands.
Arthur Dodge, III, president and CEO, said, "This process incorporates the lamination of a wide spectrum of recycled underlayments to an almost infinite variety of wear layers, including rubber, vinyl, cork, artificial turf, carpet and linoleum, as well as woven and non-woven reinforcing layers."
He added, "The recognition by the U.S. Patent Office of the uniqueness of our processes and their applications is not the end of our journey, merely the end of the beginning. Our ability to incorporate a virtually limitless stream of recyclable, post-consumer waste into performance surfacing systems opens the door to an endless array of surfacing solutions for both commercial and residential consumers."
For more information, call (717) 295-3400 or visit ecoreintl.com.

In Memoriam: Herb Frank
Brooklyn, N.Y.—Herbert Frank, president of Kane Carpet Co., unexpected passed away at the age of 64.
Frank spent nearly 50 years in the flooring industry, starting at the age of 15 when he worked for his father's flooring operation. Over the years he founded Carpet Distributors of America and eventually sold it.
Frank actually founded Stanton Carpet Co., and then sold it in 1989 in order to acquire Kane out of bankruptcy. For many years Kane had been a major distributor in the New York region, but an ill-fated merger with another major distributor of the time, Benj. Berman, ultimately led to its downfall.
After purchasing the Kane brand, receivables and inventory from bankruptcy, Frank liquidated the company and, in 1994, after his non-compete expired with Stanton, he formed Kane Carpet with the help of Bruce Kurtz, the company's vice president of sales and marketing.
"Frank was a visionary like no one I have ever met," Kurtz said. "If someone said it wasn't possible, it became a reason for Herb to do it." He added Frank was known for being a teacher, mentor and source of support and encouragement to employees.
"He taught all of us to never be complacent," Kurtz added. "His contributions to the company, the Kane family and the carpet industry will be greatly missed."
Frank's son, Joseph now serves as CEO of the company, and according to Kurtz, is "incredibly capable" of leading the company in this position. Another son, Dovi, is now chief product officer of the company.
In addition to Joseph and Dovi, Frank is survived by his wife, two other sons and a daughter.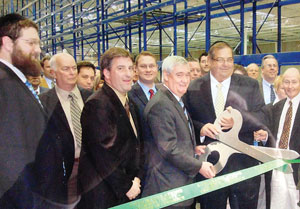 Herbert Frank, center right, at the 2006 ribbon cutting ceremony for the Kane Carpet Co's., manufacturing plant in Calhoun, Ga.