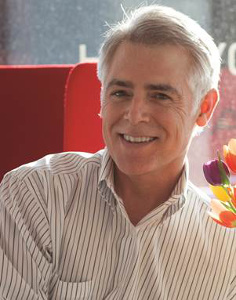 Mark Jordan is Teragren's new vice president of sales.
Mark Jordan has joined Teragren as vice president of sales. Jordan is now responsible for heading both the inside and outside sales teams across all major product categories.
"[Mark's] familiarity with the AEC and interior furnishings industries, coupled with his strong background in sales team leadership will be a great addition to the Teragren team," said Mike Boshart, Teragren president. "We took our time in making this strategic hire. We wanted to make sure that we brought on someone who could complement our current efforts and also drive new strategies moving forward – we've found that in Mark."
Jordan's background includes almost a decade with office furniture and case goods manufacturers, including a background on the commercial side. His experience working with the architectural and design communities on specified projects will come into play for Teragren as that sector continues to rebound. Additionally, Jordan brings a nuts-to-bolts understanding of pipeline management from his experience with retail consumer goods in the games and entertainment industry. His keen insights and understanding of the retail sale will provide continued focus to Teragren's efforts in specialty flooring retail, according to Boshart.
For more information, visit teragren.com.