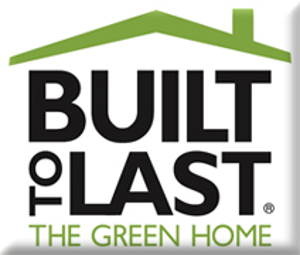 Florida Tile is the underwriter of season two of PBS' "Built to Last."
Florida Tile is the underwriter of season two of Public Broadcasting System's (PBS) TV series "Build to Last," which airs this month.
The 13-episode series went into distribution the first weeks of November in time for winter program guide listings. The show was expected to make initial airs among some PBS TV stations starting as early as mid-November with the majority airing in January.
Season one debuted in July with more than 50 PBS stations nationwide picking up the series. 
According to Sean Cilona, Florida Tile marketing director, "we recognized "Build to Last" as an opportunity to support this comprehensive look at the professionals and practices involved in every level of construction, from foundation to rooftop and everything in between. Also, build to last is how Florida Tile approaches its products, especially season two which focuses on green building products and practices for residential construction."
Series host, Jana Peterson takes viewers behind the scenes of residential and commercial building, exploring both the history and the future of the skills, materials and technology used to build the structures we depend on every day.
Each half hour offers fans of home improvement television a new perspective on the genre from the inside out from a tour of a carpenter apprentice program which centuries-old skills are kept alive, to the manufacturing of essential products that make up many home improvement projects.
For more information, visit builttolasttv.com.