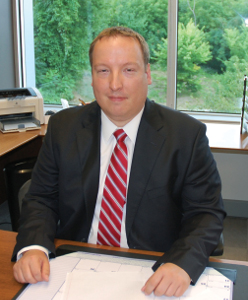 Marco Ludwig is the newly appointed president of Schluter-Systems.
Reinhard Plank has retired as president of Schluter-Systems and Marco Ludwig has been appointed to the position.
Since joining the company in 1986 Plank has lead the company's growth in the tile industry in North America. In addition to building the organization, developing an education program and successfully launching numerous innovative products, Plank spearheaded the construction of LEED certified facilities in Montreal, Canada; Plattsburgh, New York and Reno, Nev.
As president, Ludwig will continue to build on all of Schluter's areas of strength and focus on customer and end user needs, according to the company. He will divide his time between the Montreal and Plattsburgh offices as he is responsible for all of the company's operations in the United States and Canada including the North American manufacture of many Schluter products. Ludwig is committed to continuing to add innovative and value adding solutions to improve tile installations.
For more information, visit schluter.com.