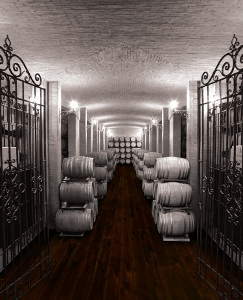 The new Vineyard Collection by FromThe Forest.
From the Forest has introduced the Vineyard Collection, a wood line that is resistant to dent and wear and is ideal for active lifestyle families, according to the company.
With 20 SKU options available in wire brushed, low gloss, white oak, hickory and walnut, the collection is divided between two series. The Sonoma Series measures ½ inch x 8 inches x 71½ inches, and the Napa Series at ½ inch x 5 inches x 47½ inches. Widths may be installed separately or together for random width appearance. 
"All the beauty of natural hardwood protected with WearMax XT ceramic finish and our dent resistant Core 360°," said Tryggvi Magnusson, president.
Installation options include float, glue, and nail applications. Vineyard Collection floors are protected by a limited lifetime residential and 10 year light commercial warranty.
For more information, visit fromtheforest.com.