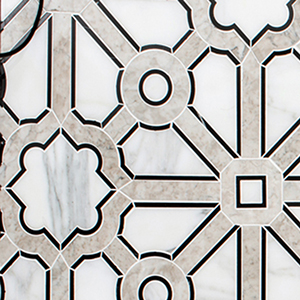 Studium has expanded its product portfolio with mosaic introductions and a new fine wood offering.
In addition to expanding its New York City showroom, Studium recently expanded collections of mosaic and stone—and introduced a fine wood offering as well.
Included in the new wood offering are Random Planks, Paris, Chevron and Herringbone. According to the company, these products are facilitated by hand with multi-layer coloring processes that are internal to the wood. The top coats are chosen specifically for their enduring qualities and/or their more organic-looking aesthetic values.
New mosaics have been added to Studium's Metropole and Silk Road collections. Made with metal, natural stone and more, the majority of these designs are custom, according to the company.
For more information, visit studiumnyc.com.