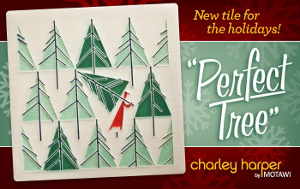 Motawi's holiday tile.
Motawi Tileworks has unveiled this year's holiday tile.
Motawi's newest Charley Harper designed tile, Perfect Tree, evokes that bucolic feeling of cutting down a tree for Christmas. "The man in the red suit adds that spark of holiday magic we all know and love this time of year," said a company representative.
For more information, visit motawi.com.