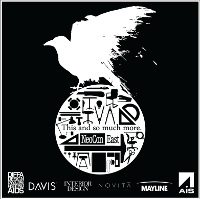 NeoCon East and Design Industries Foundation Fighting AIDS will host aTrick-or-Treat themed networking event to raise awareness and funds for the foundation.
NeoCon East, which will be held October 29 and 30 in Baltimore, has partnered with Design Industries Foundation Fighting AIDS (DIFFA) to add networking opportunities to the show's opening day. In addition to food and cocktails, the evening will play up the show's Halloween timing with a Trick-or-Treat event that hopes to raise awareness and funds for DIFFA, according to show officials. 
"It's important to keep the show fresh and create opportunities for valuable face time," said Lindsey Martin, director of marketing. "DIFFA is a great partner and we are honored to welcome them into our community. We are so pleased with the support this new initiative has received from our exhibitors and look forward to the response from attendees."
Exhibitors and event sponsors including Karndean Designflooring, Atlas Carpet Mills, Nemo Tile Co., AB&D Furniture, AVTEQ, BBF, Dorma, Julie Industries/StaticSmart ESI Ergonomic Solutions, Friant, Spec Furniture, Versteel, National Office Furniture, Indiana Furniture, IOPC–Modular Millwork & BeCode US and  Davis Furniture and Affordable Interior Systems (AIS) will be getting into the spirit with creative takes on tricks and treats. 
Attendees can also pick up a specially designed tote bag and a map of the show floor indicating participating exhibitors. "The tote will be another treat. Jennifer Farris, senior design director from the Baltimore-based design firm RD Jones + Associates, lent her creative talent to support the cause," said Martin.
According to Martin, proceeds from the event will help fund DIFFA's grants to support direct care for people living with HIV/AIDS and provide preventative education for those at risk. 
For more information about DIFFA, visit diffa.org. For more information about NeoCon East, visit neoconeast.com.