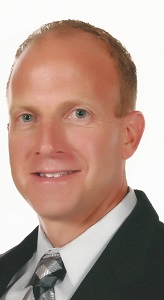 Mannington Commercial has appointed Keith Wiethe channel manager of the company's Main Street business.
Wiethe brings 22 years of experience in the floor covering industry, most recently working with Dealers Supply North in creating and implementing Main Street initiatives.
According to Mannington, in his new role Wiethe will be working with product management and the residential and commercial sales teams, to "drive merchandising, programs and pricing for Main Street."
A fourth-generation, family-owned company, Mannington's commercial division offers a wide range of flooring solutions from a single point of contact. The manufacturer notes the range of choices it presents that work in carpet and hard surface categories is "unparalleled," while its sustainability platform is built upon innovative measures to close the recycling loop, reduce waste streams, reuse waste materials and being a leader in energy efficiency.
To learn more, visit manningtoncommercial.com.