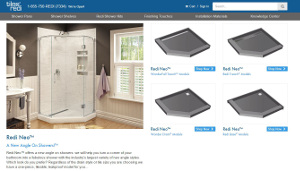 Tile Redi now has a more user-friendly website.
Tile Redi has updated its website to be an even more user-friendly source to visitors, according to the company.
Visitors to tileredi.com will be presented ways which Tile Redi shower pans and related products can be used both in the residential and commercial construction sectors.
"It's important that tile installation pros, builders, developers, architects and designers, distributors, contractors and end-users know there is a line of shower pans readily available which offers the only 100% leak-proof water intrusion solution," said Farrell Gerber, executive vice president of sales."