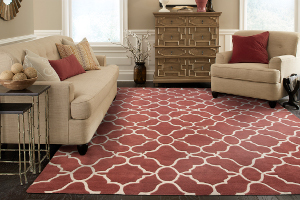 Oriental Weavers's Pantone Universe collection, featuring the 2015 Pantone color of the year, Marsala.
Due to Oriental Weavers' exclusive product development relationship with Pantone, the company has been working with the 2015 Pantone Color of the Year in order to incorporate the sought-after color into the company's new designs, launching at Atlanta and Las Vegas rug markets in January.
"We are extremely proud of our new Pantone Universe rugs featuring Marsala, the new Pantone Color of the Year 2015," said Jonathan Witt, senior vice-president of Oriental Weavers. "After seeing the countless media stories Pantone received on the Marsala announcement, consumers across the country will flock to buy items incorporating the new Color of the Year 2015. This tremendously benefits our retailers because only they will be able to say they have the official Pantone Universe area rugs featuring the new 'it' color for the New Year."
For more information, visit owrugs.com.