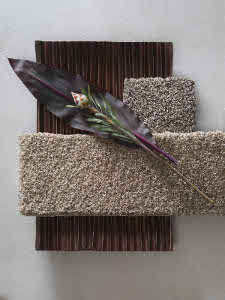 The Artistry Collection, new from Phenix Flooring.
Phenix Flooring has introduced two carpet collections to the market.
Included in the company's newest offerings are the Streets and Artistry collections.
Featuring carpets with organic tones lending subtle texture and iridescence, the Artistry collection has a compelling smoothness that will pair naturally with any finish, said Susan Curtis, vice president of marketing and product development.
The timeless contours of this innovative blend use ColorSense Technology, a proprietary process that delivers discrete color placement, resulting in a complex random aesthetic. Individually colored yarns are carefully blended to achieve an overall balance of tone and create a dynamic palette of multi-colored carpets—which will give the consumer color flexibility.
The new Streets collection features carpet with luster that pairs well with a range of décor. Offered in 16 colors, these products resist difficult pet stains and easily release pet hair. According to, Curtis, Stainmaster is durable, stain and soil resistant and easy to clean carpet made from 100% SuperiaSD Solution Dyed BCF Nylon 6,6. 
For more information, visit phenixflooring.com.