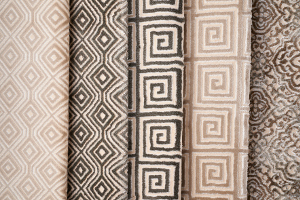 The Maestro Collection, new from Royal Dutch, will be included in Stanton Carpet Corp.'s TISE product display.
Stanton Carpet Corp. will reveal an extensive array of broadloom featuring over 100 new products throughout its brand introductions at the International Surface Event (TISE) in Las Vegas, Jan. 20 to 23.
New product collections from Stanton will include the Block Island Collection, Cascade and the Stanton Sisals Collection.
Also included in Stanton Carpet Corp.'s introductions at TISE will be four products from Antrim Carpet—Gobi, Remi, Shiloh and Lotus.
Stanton Carpet has transformed the Rosecore product line and this will be highlighted with introductions at TISE. Rosecore's new Supreme Series features Supreme Starlit, Supreme Odyssey, Supreme Oasis and Supreme Vouge. Also on display will be Cache Intermix, Metropolis Traverse and Envision Electra.
Royal Dutch has added four new products to its growing categories. Included in the company's TISE product display will be the Maestro Collection, New Era, Hydra -Illuminations Collection and Abbey Hill from Westwood Landing Collection.
For more information, visit stantoncarpet.com.