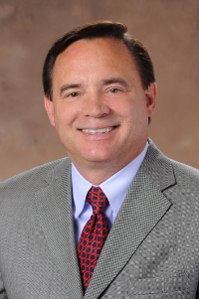 Jay Gould is the new executive vice president and COO of Interface.
Jay Gould has been named executive vice president and COO of Interface.
In this role, Gould will oversee Interface's global operations, marketing, and organizational development for the carpet tile manufacturing company that is a recognized leader in sustainability worldwide.
"Jay's proven track record of creating value for some of the most successful international corporations in the world drew us to him; however, it is his focus on the power of purpose that makes him the right fit for Interface," said Daniel Hendrix, chairman and CEO of Interface. "Jay will help us design a future for our company that builds on our legacy and that maximizes our potential to be a high-performing organization while also fulfilling our mission of being environmentally and socially progressive."
Before joining Interface, Gould was CEO of American Standard Brands, where he re-energized the 138-year-old brand and steered the struggling kitchen and bath products company back on track in terms of profitability, innovation and brand stewardship. Prior to American Standard, Gould held senior executive roles at Newell Rubbermaid, Campbell Soup Co., and The Coca-Cola Co.
"I can't imagine a company that is doing a better job of combining mission and performance," said Gould. "It is an honor to be part of a company that has such strong roots in entrepreneurship, innovation and stewardship, and whose founder, Ray Anderson, was nothing short of a game-changer. The prospect of helping Interface define its path forward is incredibly exciting to me."