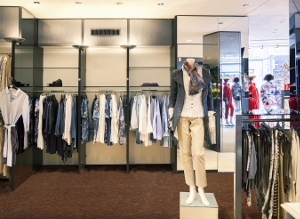 The Dodge Cork product collection has been added to the Ecore commercial flooring brand.
Ecore has introduced Dodge Cork to its commercial flooring brand (ECF).
The Dodge Cork product collection includes the Original Collection, which features 12-inch floor tiles, wall cork and cork underlayment. The Luxe Collection features 18-inch tiles Ecore is distributing for MJO, a Portuguese flooring specialist that provides cork-based solutions.
"Ecore has been producing cork products since the company's inception as Dodge Cork in 1871," said Arthur Dodge III, president and CEO of Ecore. "In the 1970s, Ecore began selling its cork flooring and underlayments through Gerbert Limited, a floor covering distributor. In an effort to round out the ECF product line and as a tribute to our heritage, we decided to introduce Dodge Cork this year."
Four generations later, Ecore continues to offer cork products, in addition to surfaces manufactured from reclaimed waste, under the Dodge family's leadership. "The re-launch of Dodge Cork will introduce a new generation to the natural beauty of cork flooring," added Dodge.