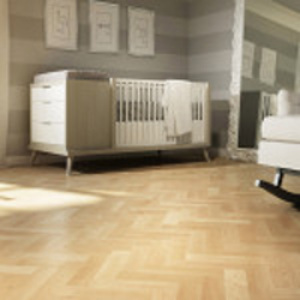 As Lauzon celebrates its 30th anniversary, it plans to continue to explore flooring trends.
Lauzon Hardwood Flooring is celebrating its 30th anniversary, and exploring this year's sought after trends.
Thirty years ago, David Lauzon, president of the company, had a dream and a vision. He saw an opportunity and a need, with a small initial investment of $5,000, an understanding for the potential of fine hardwood flooring in a burgeoning housing market, and a commitment to hard work.
From the very beginning of this adventure, Lauzon was unwavering in his belief that the comfort, natural beauty and resilience of wood would appeal to homeowners, builders and designers. He also saw in wood a renewable and sustainable resource that when properly harvested and used, would contribute to a healthier and more balanced environment. 
"Thirty years is a significant milestone," said Lauzon. "Our 'from forest to floor' vision of beautifully sustainable comfort will guide us through the next 30 years and we thank you for your confidence in our adventure."
In its 30th year, Lauzon will continue to explore the latest trends in flooring.
"What you discover, and it really is like a voyage, is that every wood opens up a remarkable range of decorative possibility," said Priscilla Bergeron, director of communications for the company. "From woods that harken back across the ages and continents to exotic times and places, like those in our Émira and Mémoire series to those whose character is boldly modern, like the muted luxury of our Hamptons series, what they share is a quality of warm and timeless elegance." 
According to Bergeron, smoked neutrals, vintage, grey tones and patterns are included in this year's sought after flooring trends.