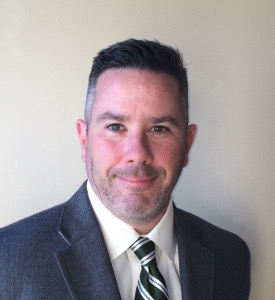 Michael May is Mullican's new Northeast regional sales manager.
Michael May has been named Northeast regional sales manager for Mullican Flooring.
In his new position, May will oversee the promotion of Mullican's flooring products to distributors in a 12-state region that includes Maine, New Hampshire, Vermont, Massachusetts, New York, Pennsylvania, Rhode Island, Connecticut, New Jersey, Delaware, Maryland, Northern Virginia and Washington, D.C. May will serve as the liaison between Mullican and its regional distribution partners that sell to retailers across the Northeast. 
"Michael has a proven record of sales achievement, and we are extremely excited to have him as part of our national sales force," said Brian Greenwell, Mullican's vice president of sales and marketing. "With the economy on an upturn and with someone of Michael's caliber driving sales, we look forward to seeing considerable growth in our industry market share across the Northeast." 
May has spent more than two decades working in the building materials industry and has 11 years of experience in flooring sales.
"Mullican is an excellent company with a strong, team-oriented environment," May said. "I look forward to growing the Mullican brand by working hard and building relationships with distributors and dealers from Boston to Washington, D.C."