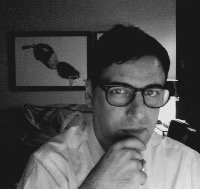 Chris Stulpin is Tarkett's new senior vice president of design.
Chris Stulpin has joined Tarkett as senior vice president of design. 
In this role, Stulpin will be responsible for leading the design team for Tarkett's North American division. He will work closely with the design community and the global Tarkett design group.
"Stulpin's considerable talents and experience will be instrumental in our continued efforts to define and enhance the market's experiences with Tarkett," said Jeff Buttitta, CEO of Tarkett North America.
Stulpin joins Tarkett from the Mohawk Group, where he spent the last 12 years in various product and design roles including director of design and creative director. Prior to the Mohawk Group, he was a marketing consultant within the industry as well as for companies such as Barney's New York and Giorgio Armani. His experience also includes the role of vice president of marketing with Bentley Mills and director of creative services with Interface.
Stulpin will be working out of Tarkett's new Solon, Ohio headquarters.
For more information, visit tarkett.com.