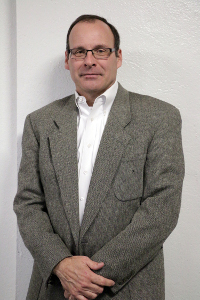 Mark Huxta is Ecore's new director of sales for healthcare.
Mark Huxta has joined Ecore in a new role as the director of sales for healthcare.
Huxta has more than 30 years of commercial flooring experience, most recently as the strategic account manager for the healthcare segment at Mannington Commercial.
"In Mark's 10 years with Mannington Commercial, he built an impressive resume of customers and facilities across the Northeast," said Arthur Dodge III, president and CEO of Ecore. "In this new role, Mark will work closely with our three regional sales directors under the Ecore Commercial Flooring (ECF) business unit, as well as with ECF's key agent partners."
According to Dodge, Ecore is planning to introduce Terrain rx and Galaxy rx, two brand-new healthcare flooring products. "Rx is a premium group of ECF products that offer a prescription for comfort."
Each product in the Rx collection focuses on energy. This is made possible through Ecore's patented itstru technology, which produces surfaces that provide energy absorption and energy return. Huxta's new role will assist in promoting these types of products on a national level.