Breaking Flooring News
TalkFloor News
MSI Prepares to Showcase New Product Lines at Coverings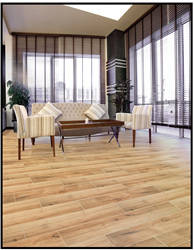 Palmetto, one of four new product lines MSI will showcase at Coverings, is inspired by the rich colors of authentic wood floors.
M S International (MSI) is exhibiting at the upcoming Global Tile & Stone Experience at Coverings, taking place April 14 to 17 in Orlando, Fla.
New product lines will include Versailles Porcelain, Palmetto Porcelain, Veneto Porcelain and the Coastal Sand Mosaic collections.
According to the company, the Versailles Porcelain collection is reminiscent of traditional travertine patterned tiles yet are virtually maintenance-free; the Palmetto Porcelain collection is styled after natural wood; the Veneto Porcelain collection features large format tiles and vein cut travertine looks; and patterns in the Coastal Sand collection include hexagons, interlocking tiles, pebbles and subway tiles.
MSI will be in booths 5061 and 5064 at Coverings.
For more information, visit msistone.com.


I want to hear from you. Tell me how we can improve.