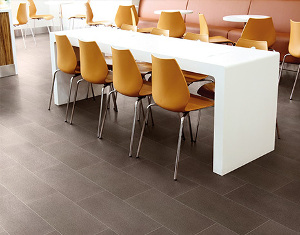 Florida Tile's new Rhyme is inspired by the look of fabric.
Inspired by the look of traditional linen fabric, Florida Tile's new Rhyme is both contemporary and timeless, with a monochromatic palette and mix of simple but elegant texture.
Through an innovative design process, Florida Tile has replicated the fragile texture of fabric in the surface of its tile.
According to the company, Rhyme was created with a combination of this natural texture featured in the punch, along with a graphic that replicates the subtle tone-on-tone effect of the man-made material.
For more information, visit floridatile.com.