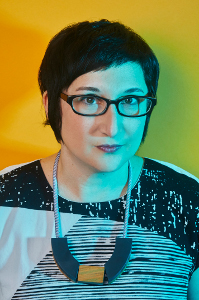 Royce Epstein is Mohawk Group's new director of design.
Royce Epstein has joined Mohawk Group as the new director of design.
With the appointment of Epstein, Mohawk Group solidifies its commitment to product, trend and segment research in the design community, according to the company. As the commercial division of Mohawk Industries, Mohawk Group offers a portfolio of flooring solutions for the design community—including carpet tile, broadloom, woven, luxury vinyl tile, rubber, sheet and hardwood. Epstein will provide design and market segment intellect, working alongside Mohawk Group's existing design team on every product category to create design-driven flooring solutions that work together seamlessly.
Epstein's extensive professional career includes more than 20 years in interior design, most recently, playing a key role at the Suzanne Tick Studio, responsible for Teknion Textiles fabric design development and marketing. Jackie Dettmar, Mohawk Group's vice president of commercial product development and design, said Epstein's knowledge of contract interior products and materials is comprehensive, bringing an informed approached to collaboration.
She added, "Royce excels at conveying a compelling design vision to the market, and she has consistently demonstrated connectivity with customers and design leaders. In her new role at Mohawk, she will be instrumental in funneling design needs and emerging trends back to our product management team, helping us provide cutting-edge design to our customers and giving us a competitive edge with the A&D community."
Based in Mohawk Group's New York City showroom, Epstein will engage with sales teams across the country and will be responsible for creating an enhanced customer experience in the Mohawk Group showrooms located in New York, Chicago, San Francisco and Dallas.
For more information, visit mohawkgroup.com.