Easy Access from Your Mobile Device
It is easy to access www.floortrendsmag.com from your mobile device or tablet. Pin our website to your home screen so you can quickly access the latest flooring industry news, trends and best practices in both the residential and commercial markets.
The icon will appear on your home screen like any other app shortcut or widget, so you can move it wherever you like.
It's Easy! Here's How:
iPhone or iPad
Open www.floortrendsmag.com in your web browser

Click the share icon from your browser

Choose Add to Home Screen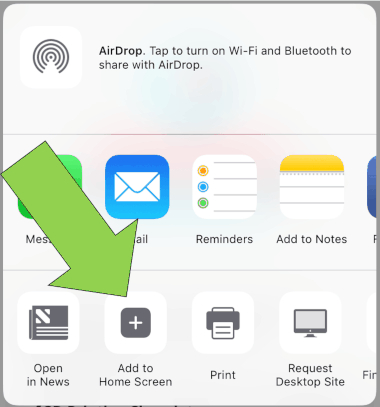 Android
Open www.floortrendsmag.com in your web browser
Tap on the Create Bookmark icon. This is the star outline icon to the right of the URL bar. An info box should appear asking you to name the bookmark and where you want it saved.
Select Home Screen