More than 90,000 industry professionals from across the globe made their way to Valencia, Spain, for the 38th edition of Cevisama, the international fair for ceramic tiles and bathroom furnishings, where they found the latest and most innovative tile collections presented by 800 exhibitors. Included in attendees were four designers who were invited to join this year's Passport to Creativity tour, sponsored by Tile of Spain USA. We checked in with the designers to hear about what caught their eye at the show.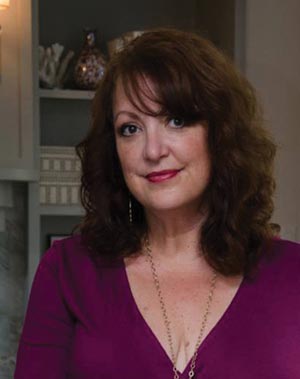 Jennifer Stoner, President and Principal Designer, Jennifer Stoner Interiors Richmond, Va.
I love the organic feel of the Canyon collection by Land Porcelanico—the unusual color combos, and the dramatic movement in the designs. I would love to use these tiles in a commercial project, and actually may specify them for a restaurant project I have coming up.
But I would also readily use the collection in my residential projects. These tiles would be a great option for a laundry room or mudroom. We have had a lot of clients who are braving bolder colors and materials in their laundry rooms—it makes for great Pinterest eye candy. I think this collection could be very well received in the U.S. It has the swirled, textured look of marble which Americans have been obsessing over for the past decade. It also brings in the bolder colors that have made encaustic tiles very popular. I hope that we'll see American distributors bringing in this collection soon.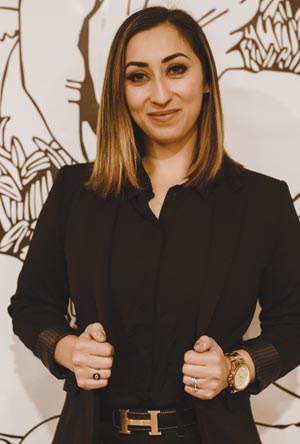 Ariana Lovato, Owner and Principal Designer, Honeycomb Home Design Pismo Beach, Calif.
Beautifully distressed, the perfect mix of heirloom colors, and the right amount of variation made this tile from the FS Roots collection by Peronda my favorite. I live on the California coast, and there is a lot of the influence of Spanish architecture here. I can easily see this tile used in a pool area, kitchen, bathroom, mudroom—basically anywhere. I love how it can also be mixed in with solid tiles so that the pattern really stands out.
It's really incredible to find a tile that is not hand-painted or thousands of years old but looks like it is and has that character. More and more, my clients don't want to completely follow trends, and they definitely like to play it safer with tiles. I love the personality of this tile, and yet I know it will not overwhelm a space. I can't wait to use this tile on our next project.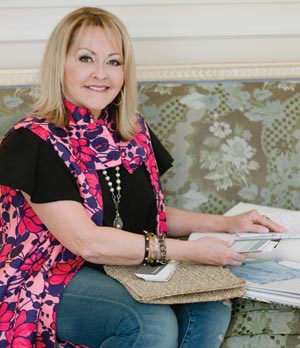 Lisa Mende, Owner and Principal, Lisa Mende Design Charlotte, N.C.
Tile made to look like wood is one exciting concept in flooring. Some of the offerings in this category that we saw at Cevisama were so realistic looking that I had to touch them to be able to tell they were actually tile. There were many companies and collections that offered these styles that mimic wood, but my favorite was the Komi collection introduced by Arcana Ceramica. This collection features tiles with a bold starburst design, available in both light and dark options. It's a collection that offers fresh yet timeless flooring options.
Tiles that mimic wood are a perfect solution for anywhere a wood floor is wanted but is not feasible, such as high-traffic areas or areas where moisture is an issue. These tiles would be perfect for a coastal property, a pool house, or even a commercial application, to add the warmth of wood and the durability of tile flooring to an interior.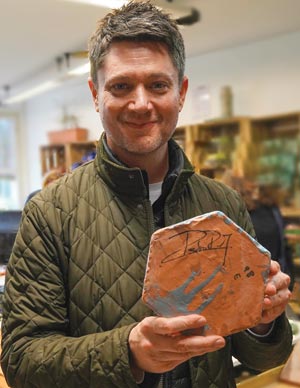 Phillip Dockery, Managing Director, Eric Cohler Design New York
As I experienced the incredible booths at Cevisama, I kept thinking about customization. I thought about what each vendor could offer my client that would give them a level of customization that allows them to truly inhabit a space. Cevica introduced Boom, a collection of lovely hexagonal floor tiles that come in a 14x16 centimeter size.
I already love using hexagonal tiles in children's spaces. To me there's something whimsical about this shape, drawing memories of soccer balls and honeycombs. What makes Cevica's tiles so special though, is that they offer them in small-batch custom colors. That's right, they will take any color from any paint vendor and will match it. If a child wants New York Yankee blue or Wonder Woman red, I can now give them just that. With the Boom collection, I think Cevica has made some very lucky children—and their parents—very happy.