The pandemic radically changed the way Americans utilize their homes, significantly increasing the time spent working, studying and playing at home. This shift continues to affect residential design, but going into 2022, consumers are showing more interest in creating spaces that also speak to personal style, longevity and authenticity. 
"We have this resurgence of people loving their homes and entertaining in their homes that I don't think is going to go away any time soon," explains designer Meghan Dominie, who owns a flooring showroom in addition to her design firm and remodeling business, Luxe Haus Design in Wisconsin.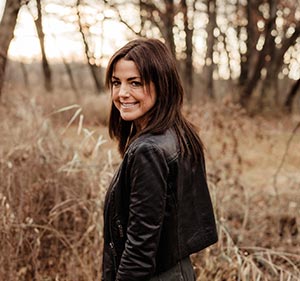 Dominie reports that many of her clients have come to appreciate lived-in character rather than obsessing over the perfect look. "Maybe that's a product of the pandemic, having your kids and your pets and everybody at home and realizing the character and imperfection are what make it beautiful," she said. 
"For the first time since I've been a designer, almost 20 years, it's okay for your home to reflect your personality and not feel like a hotel room," she added. "There are a lot more options for good design than there used to be."  
 Although personalized style tends to resist fads and pulls interior design in multiple directions, a few emerging trends are expected to influence consumer flooring choices in 2022.

Return to Color
Color is back, and green tops the charts, especially in soothing grayed sages and watery pastels. Rarely have paint manufacturers been in such agreement, almost unanimously choosing verdant shades for 2022 color of the year: PPG Olive Sprig, Sherwin-Williams Evergreen Fog, Better Homes and Gardens Laurel Leaf, Benjamin Moore October Mist, Glidden Guacamole and Behr Breezeway.  
Flooring manufacturers are following suit, offering green hues, along with harmonizing palettes, in everything from ceramic tile to carpet and rugs.  
The Pantone Color Institute did not go green, however, for the first time creating a new hue specifically for color of the year. The blue leaning purple, called Very Peri, combines the "trusted and beloved" qualities of blue with the "spritely, joyous attitude" of violet red undertones, according to a statement from executive director Leatrice Eiseman. On the boundary between two primary tints, the choice reflects the transitionary effects of the pandemic and the blurring of lines between real life and digital realms. It will be a color to watch.

Nature Inspired
Along with green, consumers are gravitating toward other natural colors, especially blues and earthy tones, which are also making their way into flooring. Gray remains a staple, but neutrals are shifting warmer to complement more natural elements in interior design.  
"Hard surfaces are seeing a return to brown based upon all the different colors of varied wood species," said Pamela Rainey, VP of residential product design for Shaw Industries. "Terracotta becomes an important material," she added, "including all the different colors of raw clay that can range from orange to pink and taupe to white." 
According to Dominie, consumers are moving back to more natural hardwood looks, away from previous fads of extremely pale species or dark espresso stains. "Now it's really exciting because we're going back to those middle tones in hardwood, which are really more timeless looks," she said. 

Biophilic Patterns
Across the board, consumers are indicating preferences for flooring patterns and textures that mimic natural materials, sometimes directly and other times with a more subtle nod. Marble veining is hugely popular in stone, tile and vinyl, for example, as are the natural character of wood grain and knots in hardwood, tile, laminate and vinyl.  
In less direct nature references, imperfect striations may only hint at stone or wood, or perhaps repeating lines suggest leaf shapes, snail coils or rippling water. Whether obvious or not, consumers are drawn to these calming, nature-based patterns and visual textures in flooring.  
"Pattern is one of the carpet categories that was growing, so we had a real strong introduction of patterns, especially two-toned," reported Jamie Welborn, VP of product management, soft surface, for Mohawk Industries. Organic patterns, in particular, are expected to appeal to today's consumers in keeping with biophilic design trends.  

Enduring Materials
"Today's post-pandemic flooring consumer prizes durability and performance above all else," said Nina LoCicero, vice president of marketing and digital commerce for Shaw Residential. Homeowners are looking for well-crafted products that are made to last. "As homeowners look to elevate their spaces and add value to their homes, hardwood is the natural choice and coveted visual."  
Dominie agreed, saying that her clients have become far more educated, often investing in longer lived products. "Before the pandemic, people were using LVT everywhere because it was less expensive, but now people are going back to real hardwood, going back to tile." 

Emphasis on Comfort
Perhaps the most surprising shift in flooring to result from the pandemic has been a rise in consumer preference for carpet. The desire for warmth and coziness drove consumers toward soft surface during 2021, and designers predict the trend will continue.  
"For people who had done the whole house in hard surface, it's loud, and for people who live in northern climates, it's cold," Dominie says. "You just can't get that texture and richness from a hard surface floor, so I've been enjoying mixing some carpet in again."
"We saw the premium soft category really take off," Welborn explained. "Folks who had given up on carpet gave another look to some of these new premium soft fibers, and it goes back to that desire for comfort."