NAC has developed an educational booklet aimed at helping customers and distributors get a better understanding of issues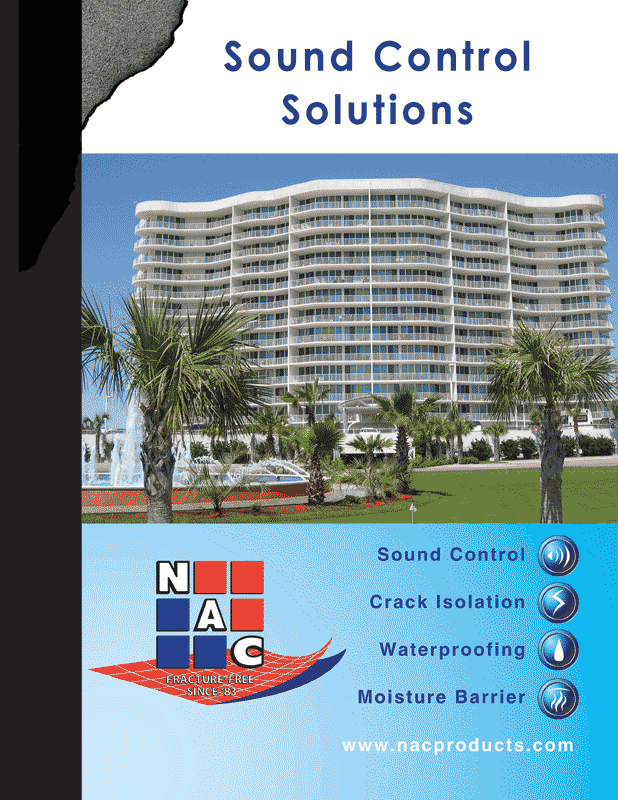 related to sound control.  
The Sound Control Solutions booklet gives a general overview of industry standards related to sound, how sound is measured through testing, and the NAC solutions to a variety of sound control situations.
"We continuously strive to develop materials that educate consumers as well as the industry about potential challenges and pitfalls when looking for sound solutions," said Vice-President of Operations, Brian Petit.  "It also provides a platform for us to showcase the NAC solutions to a number of sound control issues."
The 16-page booklet breaks down the Impact Insulation Class (IIC), Sound Transmission Class (STC) and the Delta Impact Insulations Class (ΔIIC) and how those tests are conducted and how issues like flanking can impact the numbers from a test.
For more information and to get a copy, contact your local sales representative or NAC Products at 800-633-4622.