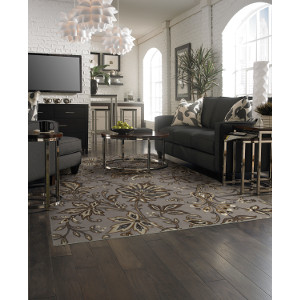 Shaw Industries announced it is exiting the area rug business and will be converting its Ringgold, Ga., manufacturing facility into an LVT plant.
Shaw Industries is exiting the area rug business and will convert the current Ringgold, Ga. rug facility into a new state-of-the-art luxury vinyl tile (LVT) manufacturing facility.
"The economics of the rug business today simply do not allow for future growth or encourage further investment," according to Vance Bell, chairman and CEO. "We have been intentional about exiting this business at a time when more opportunities exist for our associates."
The vast majority of the 400 associates employed by the Shaw Living Rug Division will have opportunities at other locations in the company. Customers will be serviced through a transition period. LVT is the fastest growing category in the flooring market today. Shaw has been participating in this market for three years, but up until this point has not manufactured LVT. In repurposing the current facility to a new LVT manufacturing site, Shaw will be able to shorten the timeframe to begin manufacturing the product, utilize an existing facility, and keep jobs in the Ringgold area.
"We will continue to invest in businesses where we see future growth and opportunities," continued Bell. "Over the past few years, we have developed a significant business and market-leading position in the LVT flooring category.This new facility will provide domestic manufacturing for a portion of our product line, allowing us to further enhance our product development, service, and overall customer satisfaction."
Shaw plans to invest over $100 million in its new LVT manufacturing facility and when complete, the investment is expected to generate 200 new jobs in the Ringgold, Ga. area.This investment follows $250 million in other recent expansion announcements