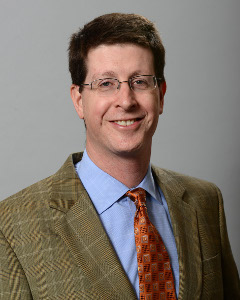 Greg Mather is the new president-elect of Crossville.
Officials with Curran Group, the family owned and operated holding company of which Crossville is a subsidiary, have appointed Greg Mather to the position of president-elect of Crossville. Mather will succeed John Smith who is slated to retire at the end of the year.
Mather comes to Crossville from Owens Corning where he worked since 2012, most recently serving as vice president/general manager of its Foamular Insulation division. Prior to Owens, Mather spent 15 years with personal care manufacturer Kimberly-Clark in increasingly responsible marketing roles, including three years as global marketing director. Early in his career, he worked with Moen as a field sales rep.
"Greg brings extensive organizational and operational management experience to Crossville, as well as a career history comprised of milestone after milestone of increased sales for large scale manufacturers," said Tim Curran, co-president of the Curran Group. "In his role with Foamular, he successfully improved manufacturing productivity and safety and reduced operating costs, all while launching new innovation that led to strong increases in net sales."
According to Curran, Mather's first order of business as president-elect is to attend Coverings in Orlando, Fla., April 14 to 17. He will be connecting with Crossville's sales and leadership teams, as well as meeting and greeting distributors as he launches his tenure with the company.
"We're looking to the future and how the Crossville brand will continue to lead through product innovation and a progressive brand position," Curran added. "With his firsthand success at large, global corporations, Greg is well qualified to provide the guidance our company needs to make great strides going forward."
For more information, visit crossvilleinc.com.