Floor Coverings
Tile & Stone Flooring
Advances in Tile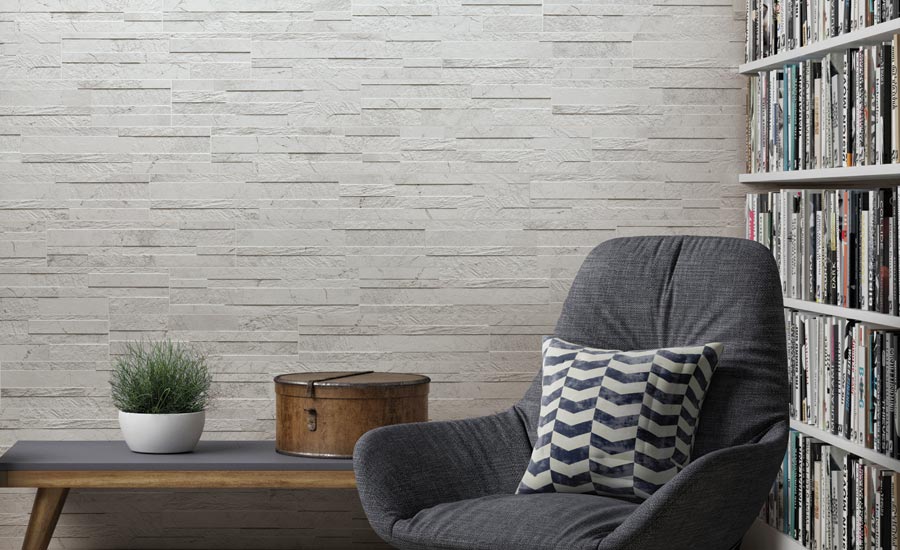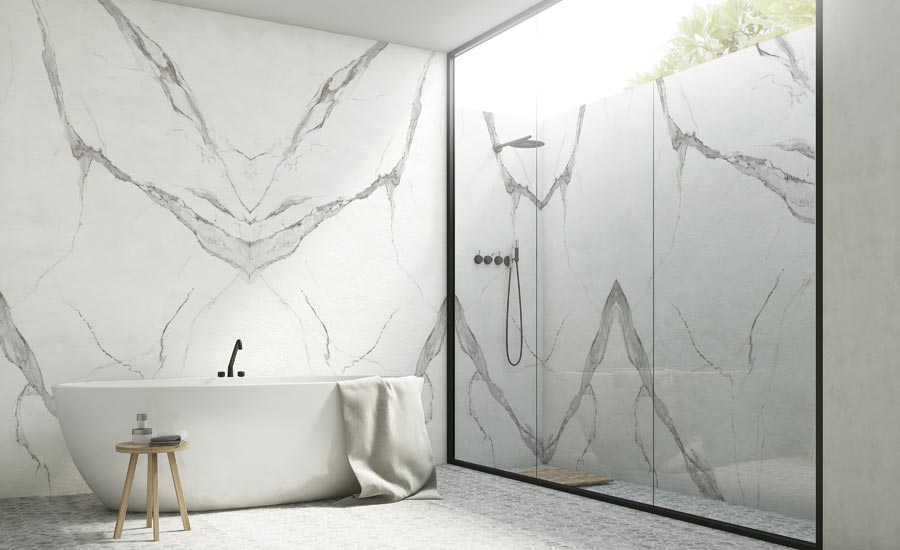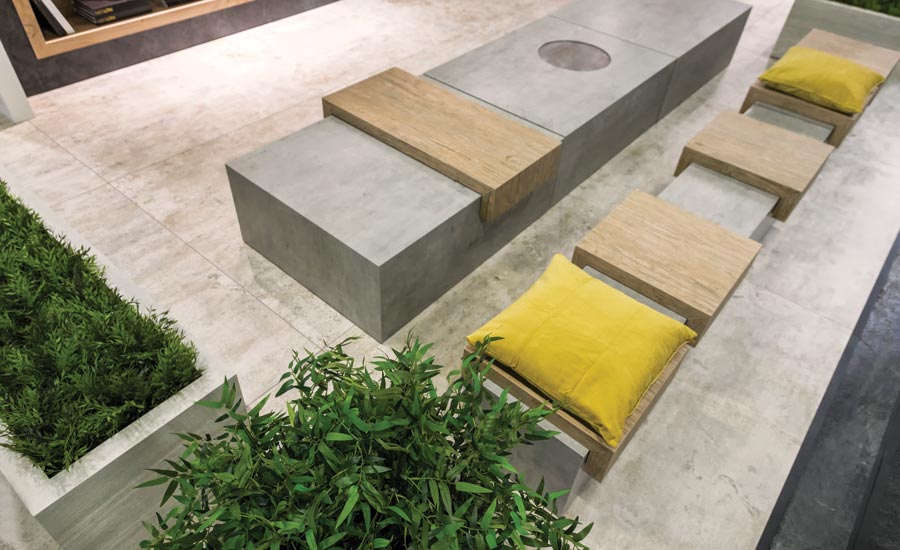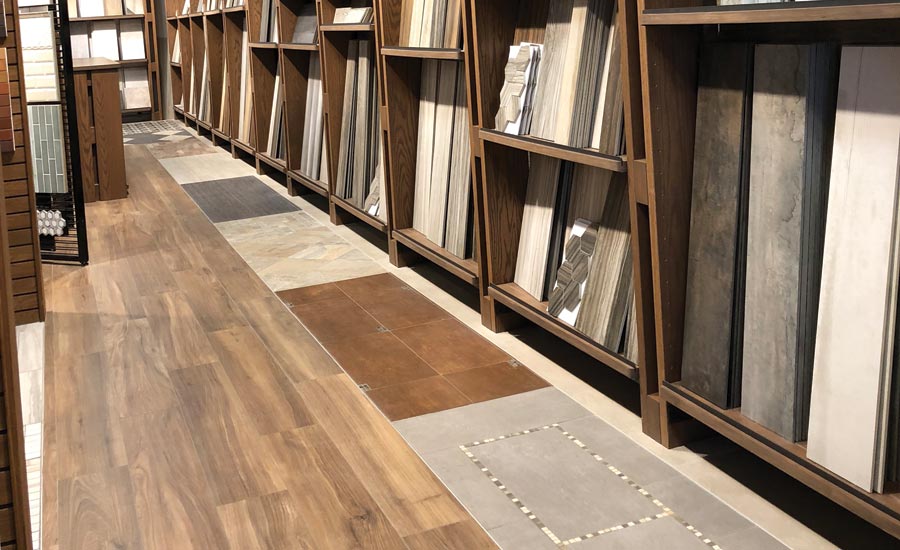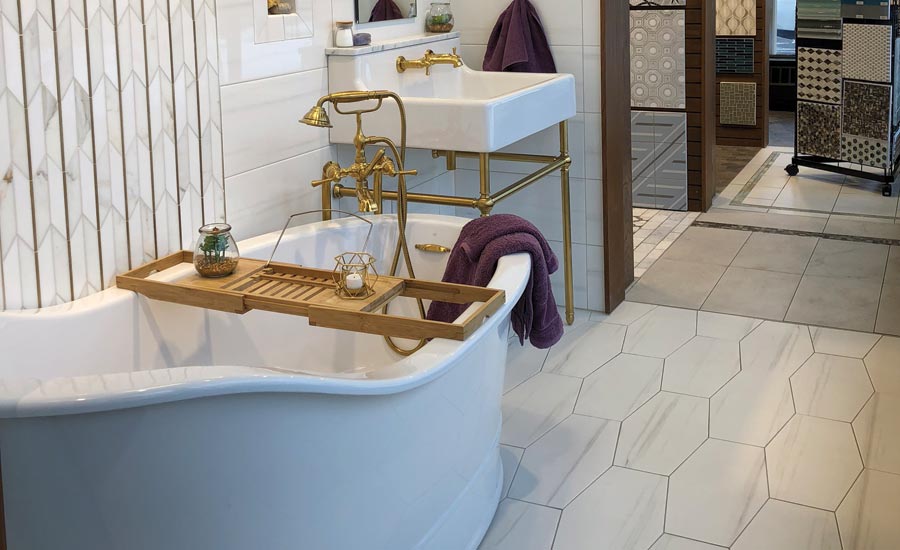 Tile America Debuts Custom Showrooms
As a customer-centric business, Tile America has always focused on the "exceptional experience." The Connecticut-based, family-owned company has completed a three-year process of major redesigns and improvements to its seven locations with the completion of its New Haven showroom.
"We are proud that we have been a Connecticut-based, family-owned business for over 50 years," said Brian Knies, owner of Tile America. "We've invested millions of dollars in our seven Connecticut showrooms over the past three years. We believe in Connecticut and support Connecticut businesses."
Tile America's design team set out to create a breathtaking experience with the renovation. They reimagined and custom-designed the 6,000-sq.-ft. showroom to better feature their extensive selection of tile from around the world. Twenty vignettes and 60 various tiled floor areas provide clients with design inspiration. Opening the showroom's floorplan allows clients to freely explore a vast selection of options in a refreshing environment. Examples of granite, quartz and other surface materials from Tile America's countertop division are also available for customers to experience. With thousands of product samples on hand, the new space provides the firm's talented designers with an abundance of resources when customizing solutions that reflect the unique style and budget of each customer.
"Our newly renovated New Haven showroom is a new look and concept for buying tile and stone," said Knies. "It was designed with the customer experience first and foremost. Our high-quality products and experienced design consultants will inspire and ignite the imaginations of our customers who want to create something truly special for their homes."
The New Haven showroom is one of seven Tile America locations in Connecticut. Other locations include Brookfield, Fairfield, Manchester, New London, Stamford, and West Hartford.
The showrooms range in size from 3,300 square feet in New London, Conn., to 9,000 square feet in Stamford, Conn. "We did a minimalist, modern, industrial look," said Lana Camera, said showroom coordinator and project manager, New Haven. "We made tile and displays the star and left everything else super quiet and edited."
To create a warm atmosphere, tile is displayed in wood cabinets and wood-look porcelain is used on the main areas of the showroom floor, guiding customers through the shopping experience. Flooring solutions are highlighted with feature insets framed by universal metal trims by Schluter. Most measure 3x3 feet in size, and at the back of the showroom, 6x6-foot floor insets feature larger format tile and design concepts. The insets can be changed as needed as new products are introduced and trends change.
"The remodels have been very successful and so well received by customers and industry contacts," Camera noted. "Our sales associates also like selling this way."


I want to hear from you. Tell me how we can improve.