Although the hard surface category is experiencing a steady increase of market share, a place for soft surface remains in both residential and commercial. As the soft-surface category continues to evolve, new technologies are enhancing the beauty and durability of these surfaces. We look to those who are leading the way in soft surface design to learn how manufacturers are striving to create unique products that will differentiate them in this ever-changing marketplace.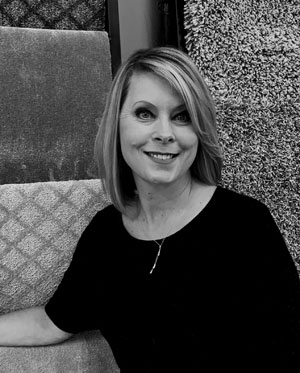 Laurie Dillingham, Director of Product Styling & Design, Engineered Floors
Dillingham predicts both residential and commercial design elements will continue to merge. "Residential broadloom will continue to become more influenced by the hard surface category, allowing simplistic transitions from hard to soft surface in the home, while commercial projects take note from residential design as it relates to creating warm, inviting spaces which create a sanctuary in a variety of applications from retail, workplace, hospitality, or institutional."
The floor plane has now become a virtual art form for the designers at Engineered Floors, and sophisticated tufting advancements and digital printing are allowing them to utilize the floor as a blank canvas.
"New technologies, as it relates to bundling and twisting fibers, allows for unique surface characteristics which create artisanal nuances in the fabrication of new product," Dillingham said. "All of these elements are then supported and enhanced with advancements in superior polymers, fibers, and backings, which represent increased durability and easier installation. With these advancements, Engineered Floors offers a wide array of beautiful textures and patterns featuring subtle blended colorways complimenting current interior design trends."
Influenced by nature, Dillingham says timeless design elements, dimensional details as well as organic landscapes are allowing for a quiet retreat in both residential and commercial applications as busy lifestyles continue to become more chaotic.
"Subtle connections to nature bring the outdoors in and create an inviting space indoors whether captured through pattern, soft textures or subtle shifts in play of color," she said. "Products such as our Dream Weaver Epic II and World Class II bring beautiful blended colorways to consumers in a variety of textures and price points and feature our own PureBac backing system for a soft, worry-free installation."

Jamie Welborn, VP of Residential Carpet Products, Mohawk
"As carpet moves to a more by-the-room purchase, patterns have continued to show growth over the last five years," Welborn said. "Patterns provide style and fashion to the room, allowing the consumer to make a statement with the floor. We expect growth in both heavier and lighter weight patterns as more consumers desire these looks in all areas of the home. Because patterns are a fashion product we are also seeing growth in tonal and multicolor looks, these visuals are one of the fastest growing areas in the pattern segment."
Mohawk continues to drive innovation and creativity in this category by offering these visuals in cut pile, pattern and loop constructions. With tonal/multicolor taking off over the last few years and creating carpets that add a more personalized touch to the room and coordinate well with all hard surface flooring, Mohawk is positioned to support the expected growth in both heavier and lighter weight patterns as more consumers desire these looks in all areas of the home.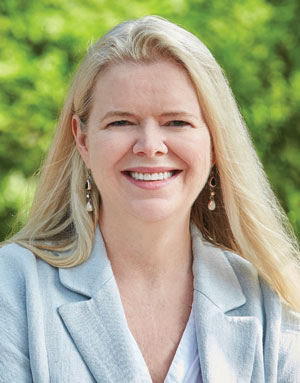 Jackie Dettmar, VP of Commercial Design & Product Development, Mohawk
Mohawk is designing its flooring to address the shift toward more texture, warmth and comfort in commercial spaces. 
"Because humankind is experiencing more stress in today's world, end users are looking for spaces where they can feel more relaxed—spaces where they can feel safe and comfortable within the confines of the workplace," Dettmar said. "This is translating into a resurgence of texture on the floor and other surfaces across all segments."
Speaking to that trend, Mohawk's Heathered Hues yarn system has given the manufacture a strategic opportunity to provide carpet tile and broadloom with realistic wool-like visual for contract spaces, a modern color palette and a lower environmental impact.
"This dematerialized yarn is extruded in such a way that gives more visual texture and dimension when tufted and is our most natural-looking nylon fiber to date," Dettmar said. "Heathered Hues is designed to do more with less while bringing a true sense of warmth and sophistication to commercial interiors. In tandem with styling and design, we continue to drive innovation on the fiber side of our commercial carpet business."
Additionally, Mohawk's new Red List-free EcoFlex Matrix is a technological advancement in carpet tile backing that is allowing the company to push the envelope in its sustainability efforts.
"EcoFlex Matrix is a thinner, dematerialized backing that can be used with our 2.5 mil enhanced resilient tile to create beautiful multi-category installations without using transition strips," Dettmar said. "These types of offerings allow us the ability to make smarter, more innovative flooring products with a lower impact on the environment."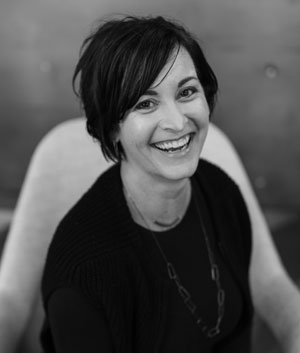 Shannon Cochran, VP Creative Design & Product Development, Patcraft
Patcraft is innovating across all fiber types and expanding its processes to give customers flooring styles that transform spaces. In a category that Cochran says almost exclusively demands high-performing, solution-dyed nylon products, Patcraft will soon introduce a new PET product that is manufactured using a needlebond process which creates a high-density construction to ensure high performance and durability.
In addition to advances in fibers, Patcraft is evolving the shapes, sizes and weights of its soft-surface offerings across carpet tile and broadloom categories, allowing them to be easily integrated with hard surfaces. 
"We will continue diversifying products across a range of price points to remove obstacles for our designers and allow them to think more broadly about their vision," said Cochran.
Transforming spaces by way of more vibrant and diverse colors with patterns and accents used to create interest and texture, Patcraft's patterns are also expanding and diversifying across size and shape configurations.
"The ombré gradation look is evolving and gaining increasing popularity, as are natural and sophisticated metallic accents," Cochran said. "We're seeing the wabi-sabi concept resurfacing as customers look for products with soul and authenticity. Designers are looking for product with heavy textures and asymmetry and they tend to appreciate the history and imperfection of this philosophy. Broadly, there is far more diversity among the types of products designers are specifying today which allows for greater experimentation."

Jonathan Cohen, CEO, Stanton Carpet
"Soft surfaces will continue to play a key role in interiors as a complement to hard surfaces with incredible made-to-order rug opportunities across our selection our vast selection of decorative broadloom," Cohen said. 
Introducing more than 100 products each year across its family of brands, which include Antrim, Rosecore, Crescent and Hibernia, Stanton is offering the latest in decorative soft flooring. Cohen said some of the manufacturer's most popular products feature styles with contemporary, abstract and distressed designs. To meet the demand for those features, Stanton Street, which will debut this fall, will feature only decorative commercial products in a trendy and exciting way for medium to heavy commercial applications.
To further meet the needs and preferences of the consumer of today, Stanton has launched a site that is streamlining the buying process. 
"With our newly launched Stantonb2b.com site we are making it easy and saving our customers time with features such as Create A Rug, where a custom fabricated rug from broadloom can be made in a matter of seconds—turning 20 minutes into 20 seconds. Additionally, customers can place orders, order swatches, reserve stock and much more with a few clicks."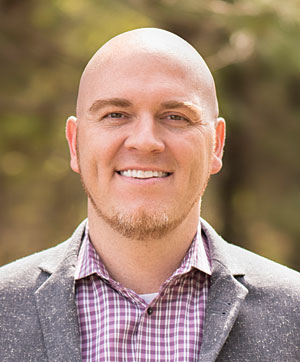 Jason Surratt, SVP of Product & Design, Phenix Floors 
Phenix is utilizing several newer industry technologies like ColorPoint tufting and ColorSense technology to provide innovative soft surface solutions.
"ColorPoint tufting allows the designer to precisely place carpet and cut and loop texture exactly where we envision within our pattern without any muting or muddying of the aesthetic intent giving a crisp, clean design to the consumer," Surratt said. "ColorSense technology is a proprietary technique that provides the capability to blend a variety of colors and provide a lush, multicolored aesthetic that more easily complements a variety of interior finishes."
And in the Cleaner Home collection, Phenix utilizes new fiber and backing technology that integrates Microban's antimicrobial and Surefresh odor blocking technology for the ultimate level of cleanliness.
On the surface, Phenix is focusing on pattern design and styling to provide the consumer with a "wow" factor without overpowering a room, Surrat says.
"With the large growth in hard surface throughout the home, designs have gotten bolder within the home," he said. "We're seeing soft surface being integrated within the living space as rugs and also as different styles throughout the home by room category rather than one monotone carpet throughout the entire house."
In both commercial and residential markets, Surratt foresees an overarching movement toward makerspace. By mixing multiple SKUs and styles to provide a unique flooring layout to deliver a branding message within the commercial segment, and appealing to the DIY consumer in residential, Phenix is supporting this trend with easily installed products for mixing and matching like carpet tiles or loose lay LVT.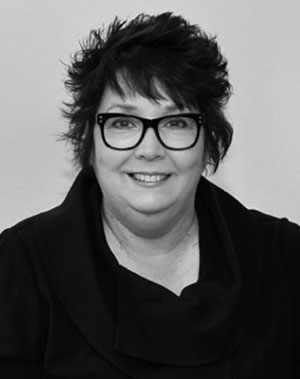 Pam Rainey, VP Product Design and Teresa Tran, Director of Soft Surface Portfolio Management, Shaw
"Consumer expectations are higher than ever," said Tran. "It is not enough for carpet to simply be beautiful and soft. While design and style are key factors in soft surface, consumers expect that carpet will be beautiful and meet their active lifestyle. Manufacturers will need to continue innovating and placing importance on beauty and durability to meet these high expectations of residential carpet."
To meet the demands of active, busy spaces in the home, Shaw introduced the Bellera High Performance Carpet collection, which features Shaw's Endurance high-performance fiber, LifeGuard Spill-Proof backing, and R2X soil and stain resistance.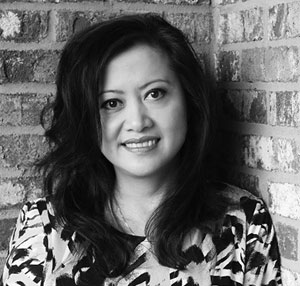 With trends constantly shifting and changing, Rainey says manufactures must also be ready to innovate and fashion a variety of on-trend looks to fit our consumers' styles and budgets.
"When designing the private spaces within the home, we find consumers looking for patterns," Rainey said. "They are also heavily inspired by nature at the present. This trend of bringing the outdoors in is present in both residential and commercial soft surface categories. Organic patterns, mixed natural textures and earth tones are popular inspirations in soft surface design. To meet this demand, our Bellera High Performance Carpet collection features solid, tonals, accent tweeds, as well as patterns and neutral colors for the soft, clean look consumers desire in their carpet."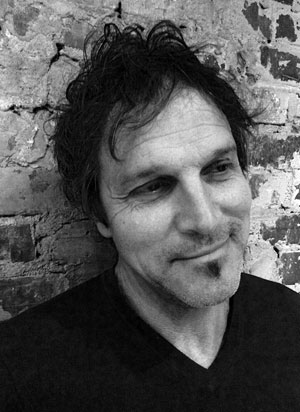 Terry Mowers, VP Commercial Design, Tarkett
To survive in an industry that continues to specify more hard surfaces, soft-surface manufactures must relentlessly create beauty—a specialness that inspires customers to want to make carpet part of their personal and work lives, Mowers says.
"Organic infused patterns in a carpet can date a space pretty quickly, so we limit any direct or literal reference to nature," Mowers said. "We like to layer in some geometry or fracturing. Mid- and small-scale geometry will always be coveted and relevant; we tirelessly look at fresh, new ways to express this sensibility."
Tarkett offers a full constellation of carpet product platforms for commercial, from wovens and modular to broadloom and powerbond, each of which brings unique attributes. With the addition of woven area rugs to its product offering, the company continues to seek ways to reinvent the broadloom and powerbond categories to better align with today's more modular, open space configurations, because change always drives innovation, Mowers said.
To read more about the latest carpet products and trends, click here!
In addition to the aesthetic side, Tarkett is also working to continuously optimize the health and wellness of its products. All Tandus Centiva-branded soft surface products now have Eco-Ensure soil protection technology, which is a fluorine-free solution.