In a world where health and wellness are at the forefront of people's minds, ceramic and porcelain tile continue to offer benefits for residential and commercial environments. Tile offers an array of unique benefits such as durability, hypoallergenic characteristics, resistance to moisture and bacteria, easiness to maintain and clean, all while offering a wide assortment of styles and colors to choose from.
Recent data backs up the trend. Ceramic and porcelain tile have claimed the top spot in kitchen floors, right before hardwood, according to the Houzz 2021 U.S. Kitchen Trends Survey. Renovated kitchens continue to feature gray flooring (14% of survey respondents) and neutral tones of gray, white and beige on wall surfaces. Homeowners who update their backsplash are going all-in, as an increasing number install the backsplash from the countertop all the way up to the upper cabinets or range hood. Though white is still the top choice for backsplash color (37% of survey respondents), multicolored is the second choice, showing that many want to make a statement with the backsplash. 
In bathrooms, 83% of homeowners tackling the shower during a master bathroom renovation choose ceramic or porcelain for shower walls, while marble is losing favor in shower flooring, according to the 2020 Houzz Bathroom Trends Study. Quartz and quartzite both made gains in showers as well. Natural stone is less likely to be used for shower floors now than it was in 2019. The majority (59%) of homeowners are choosing ceramic or porcelain tile for floor outside of the shower.
We spoke with tile experts from across the country who summarized where tile looks are headed in 2021.  

Enchanted Forest
MSI forecasts a green color story for 2021. Inspired by lush woodlands, treetop canopies, and the well-being benefits of connecting to nature, this look is sophisticated, vivid, yet soothing. The green color story—flush with botanical hues like fern, moss, and emerald—add a burst of freshness to interiors. On floors, furniture, and cabinetry, blonde and ash wood tones elevate the clean, natural vibe. Moments of black and brushed brass ground the dreamy aesthetic.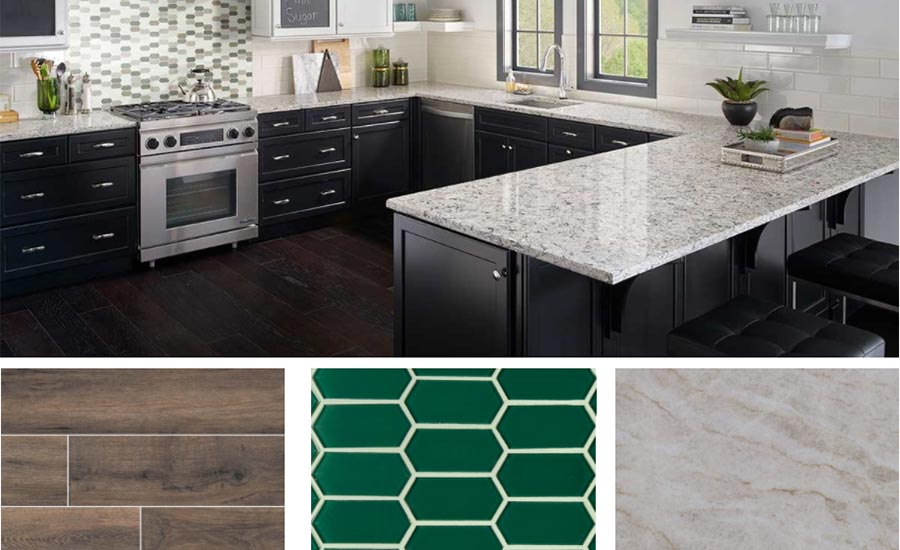 Cottage Core
Ceramic Technics Ltd. forecasts an extension of the trend of cozy cottage and hygge. Scandi-inspired design embraces natural texture and pattern. While this minimalist style emphasizes neutral color through a palette of white, beige and creams, pattern gets playful through floral patterns and a lived-in appeal complete with life's clutter.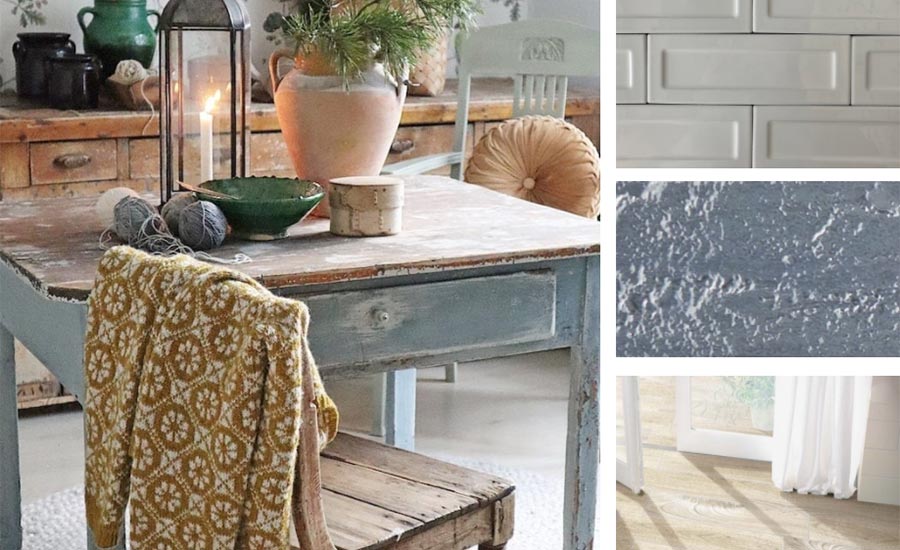 Japandi Blue
With shows like Tidying Up with Marie Kondo inspiring home organization and renovations, people are longing for a clean look and uncluttered space, according to Happy Floors. The Japandi design aesthetic combines the traditional elegance of Japanese design with the neutral coziness of Scandinavian Hygge. On the surface, this may seem like an odd marriage of style, but both movements emphasize the importance of minimalistic, function-driven spaces featuring a small selection of stunning statement pieces and colors. This style has a new emphasis on the color blue, blending cool blues with warm wood tones.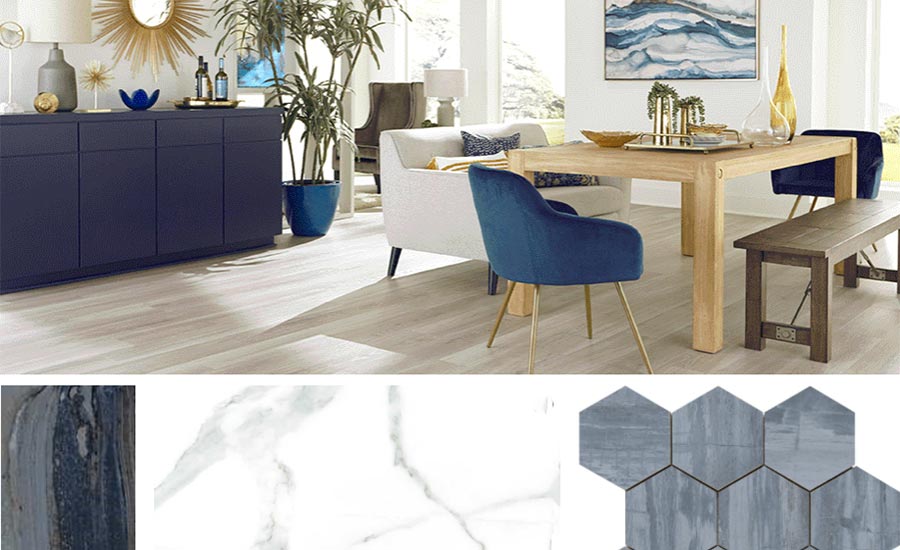 Authentic Materials
Tiles that boast unique shapes and rich shades while reflecting the desire for handmade and authentic textures will be key in the upcoming year, according to Suzanne Zurfluh, director of design and trend for Emser Tile. These textural surfaces with highly tactile qualities which resemble the artistry of rustic stone, pitted concrete, worn brick and handmade terracotta will add visual interest to both floors and walls. Warm, inviting neutrals and earthy hues will be reinvented as they draw inspiration from these authentic building materials.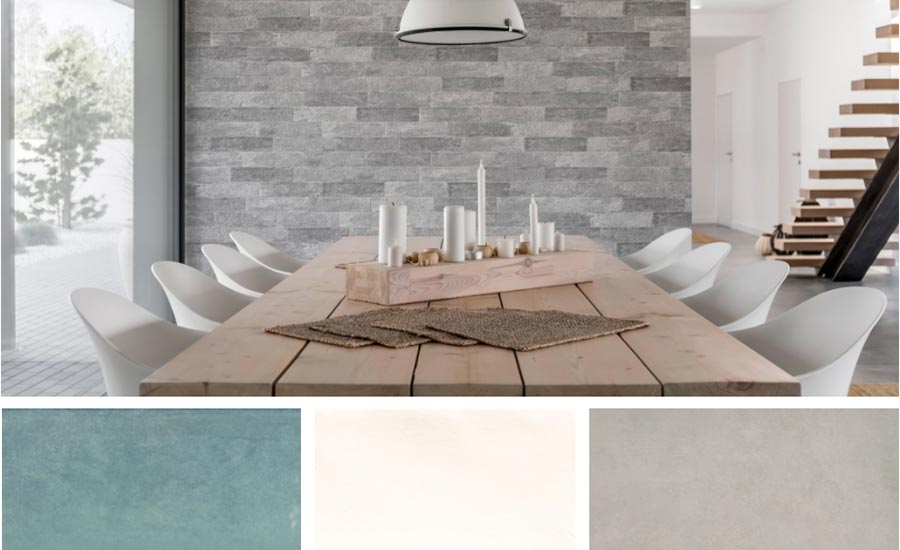 For more of the latest news and trends in tile and stone, click here!