With great looks, waterproof nature and durability, it's no wonder that laminate is having a major comeback. Here are some of the latest innovations entering the market.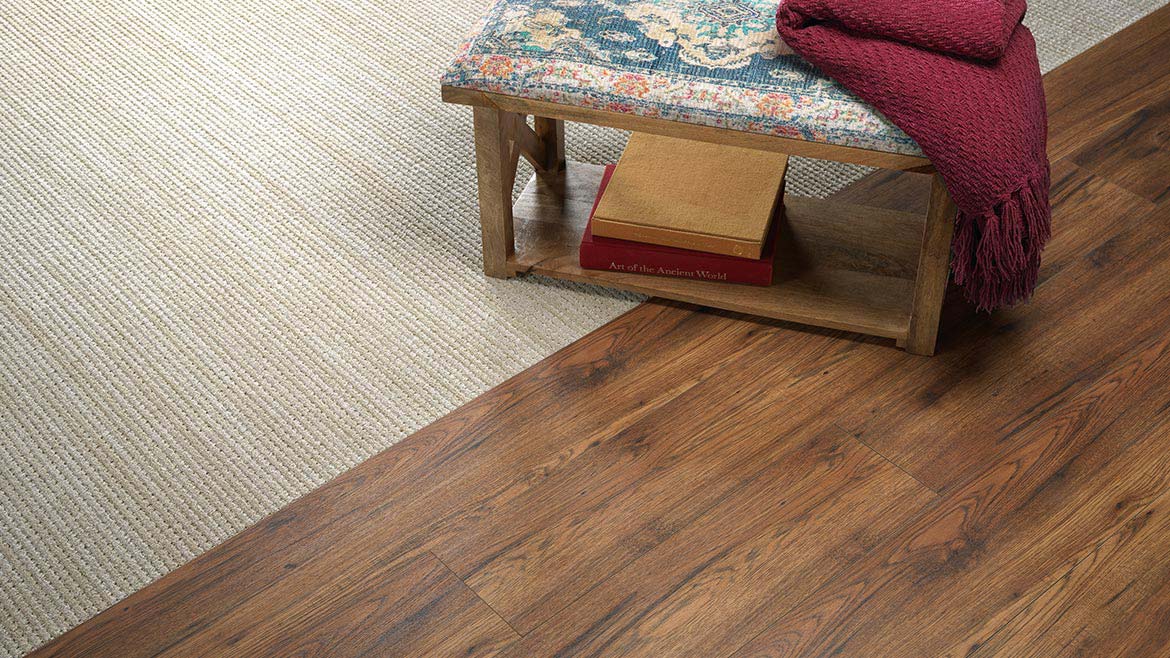 DreamWeaver Timberstep Offers Water Resistance
TimberStep laminate by Dream Weaver delivers value in manufactured flooring with its authentic wood aesthetic and unrivaled toughness. Available in seven colorways, TimberStep provides a remarkably natural look in a water resistant package with options to suit the needs of the discerning, style-conscious household.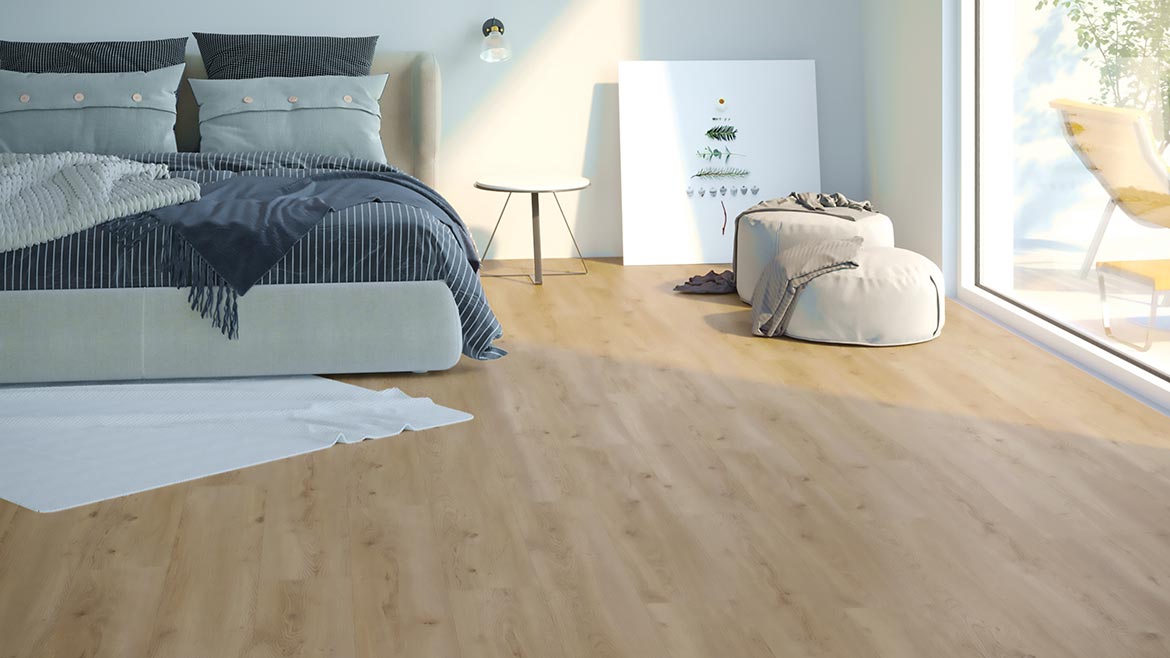 Torlys Introduces Ocean Water-Resistant Laminate
Marquee Floors by Torlys laminate program with the launch of the first water resistant laminate, Ocean. This new collection features natural all-over texturing and a contemporary, on-trend color palette. The 2mm attached pad provides additional comfort and sound insulation as well as easier and faster installation. The AC4 wear layer ensures long-lasting performance in both residential and commercial settings.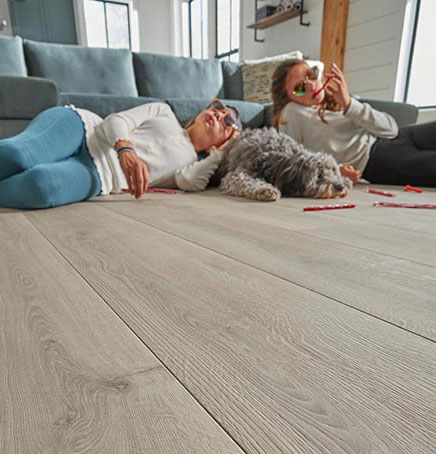 Mohawk Signature Technology on RevWood Premier
With the release of Signature Technology, Mohawk aims to reset the standard of realism of wood décor. By incorporating 64 layers of design data into each plank, Signature Technology achieves a wood floor that is indistinguishable from natural hardwood. Launching in 2022 on RevWood Premier, Mohawk's market-leading Signature Technology reveals realistic beauty with artistic precision and gives retailers the differentiation they need to win in a crowded wood market.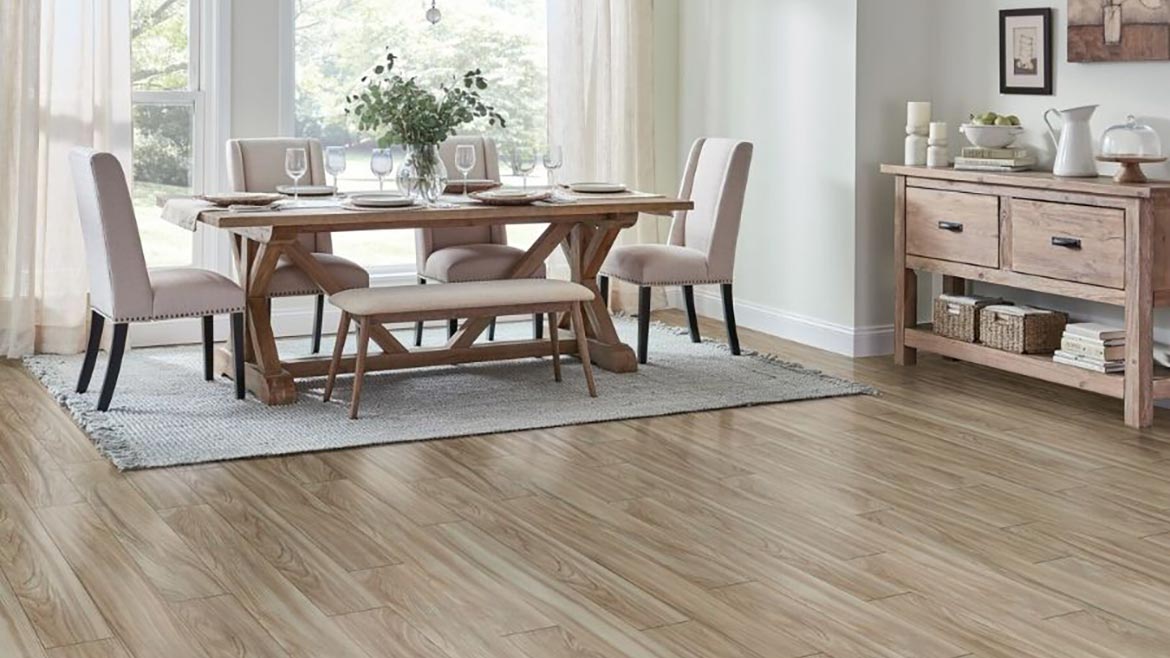 TimberTru by Bruce Emulates Real Wood Looks
Bruce TimberTru floors offer the realistic looks and textures of real wood floors, plus protection against stains, fading, scratches and scuff marks. Both collections are waterproof and resistant to wear and tear. Since the floors are manufactured in the U.S., they are an affordable option over most imports.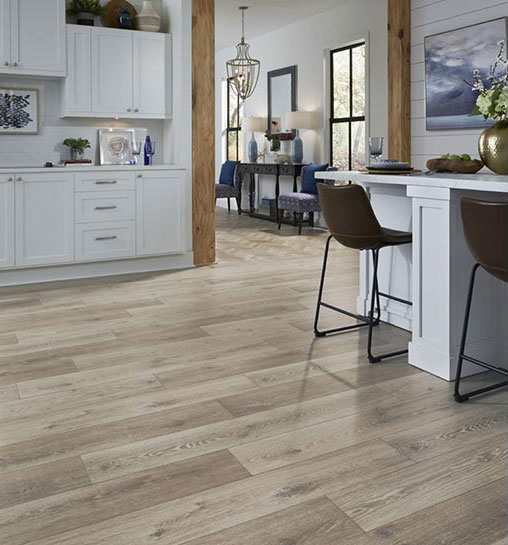 Mannington Restoration Laminate
Restoration Collection Laminate offers beautiful looks that emulate the warmth of hardwood, but with the easy maintenance and durability. The collection has a complete line of wood designs created with proprietary technologies that produce precise embossing and texturing, you'll have a hard time believing it's not real hardwood.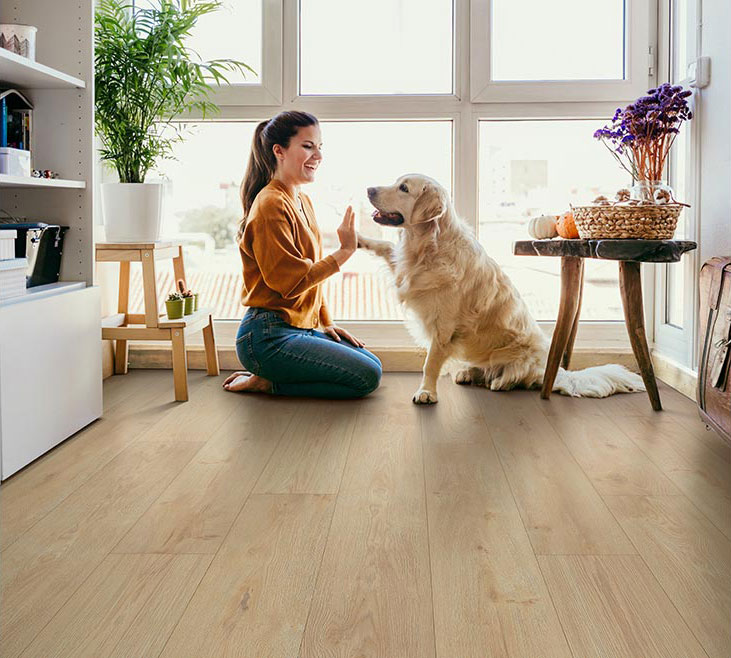 Dixie Group Unveils Its First Laminate
Tymbr is The Dixie Group's first foray into laminate. Marketed under the Trucor brand, the company said it is seeing an increase in the category thanks to the cost of vinyl, import duties and shipping issues. Tymber is water resistant up to 72 hours and offers scratch and dent resistance. The collection includes eight styles with a four-sided painted bevel and Uniclic locking system.