NeoCon has served as the world's leading platform and most important event of the year for the commercial interior design industry since 1969. Floor Trends' latest gallery showcases the product launches that will debut on the show floor.
Select an image to view product details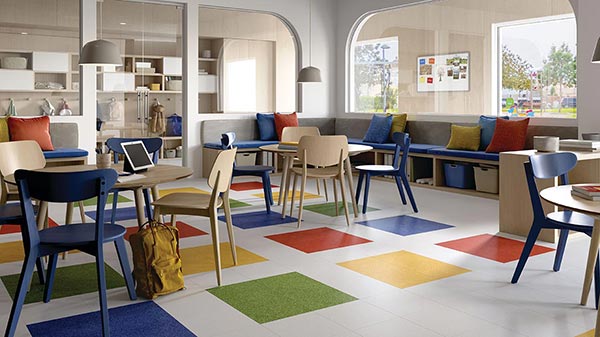 Expressive Ideas Vinyl-Based Tile by AHF Contract
Vinyl-Based Tile from AHF Products offers lower maintenance and lifecycle costs versus traditional Vinyl Composition Tile (VCT) tile, with colors developed specifically for commercial environments. A high performing 20 mil commercial wear layer is topped with AHF's Urethane Plus with Ceramic Bead finish. The 2.5 mm gauge construction provides a solid, durable and stable floor that withstands heavy rolling loads, is resistant to scratches and stains and offers excellent scuff and slip resistance. Commercial customers like the coloration and the premium chip visual of the new VBT. An environmentally responsible product line, VBT is FloorScore certified and is made with 100% virgin vinyl with no phthalates or heavy metals.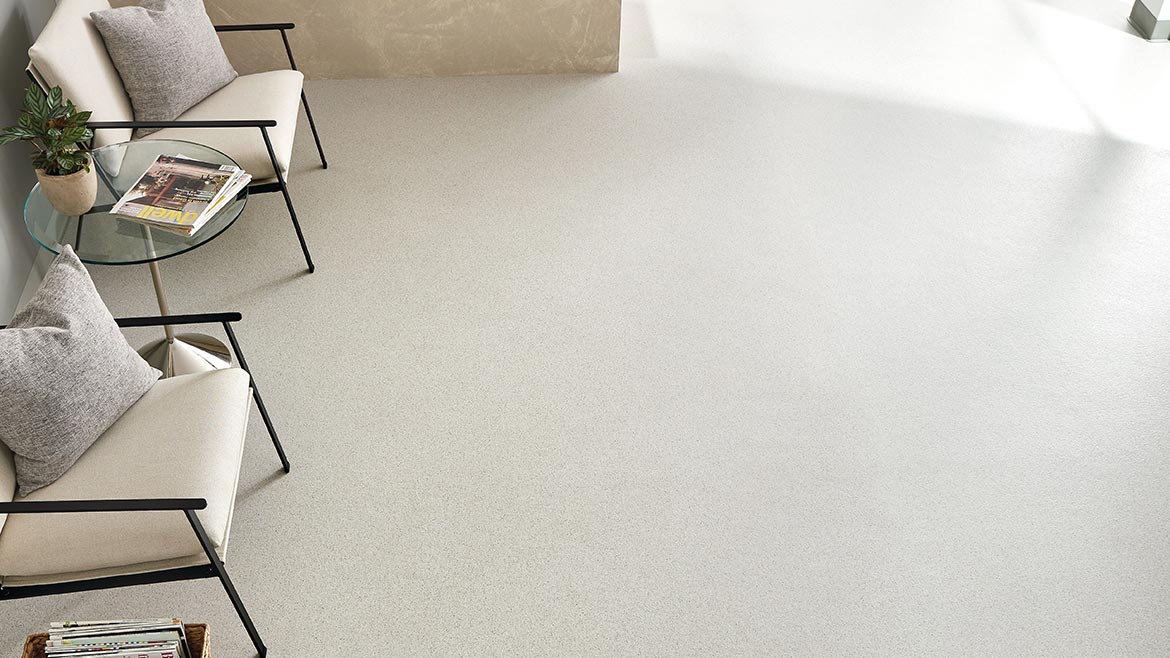 Heterogenous & Homogeneous Vinyl Sheet line by AHF Contract
The AHF Contract Heterogenous and Homogeneous Vinyl Sheet line is designed for commercial, multi-family and manufactured housing installations. The 2.0 mm gauge construction provides a solid, durable, and stable floor that withstands heavy rolling loads. The Homogeneous line is a true through wear layer, with the same construction and pattern throughout. The Heterogenous collection features traditional best-selling wood visuals, stones, linens and abstracts—something for every design aesthetic. The ability to heat weld these products makes it perfect for healthcare environments that require extra cleanliness. It is also environmentally responsible – 100% virgin vinyl, with no phthalates or heavy metals. These are low maintenance floors: No waxing or buffing necessary; no sealers or finishes required, but the floors do accept this wax if this maintenance routine is preferred.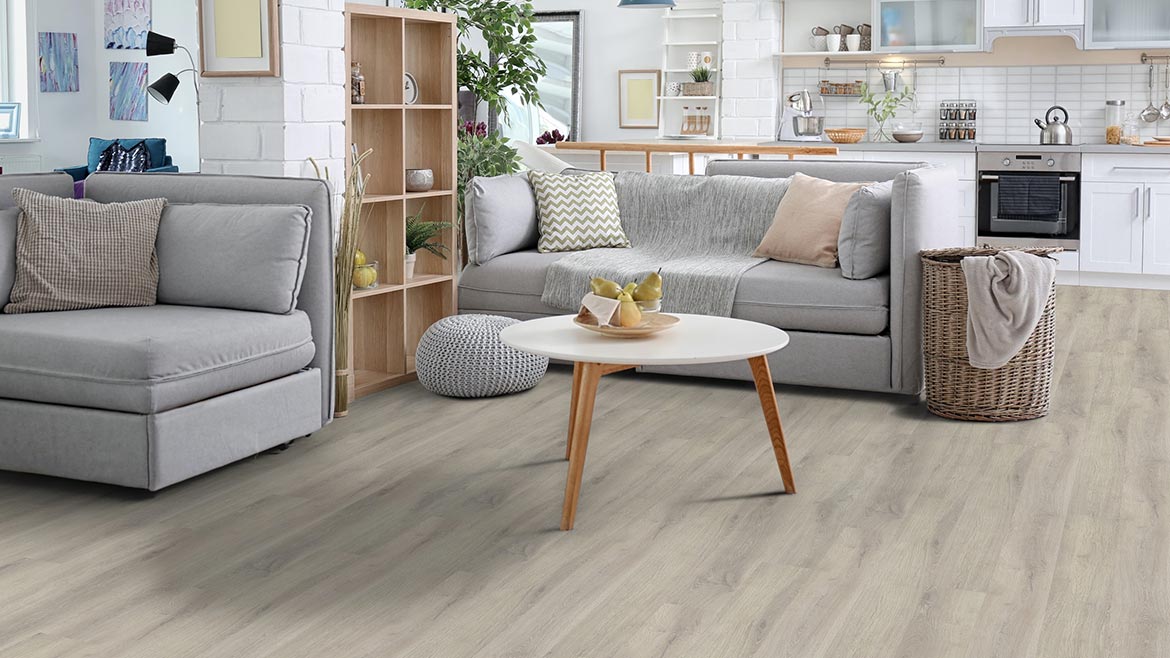 Ava Fave Made in the USA
Bringing the best and most popular designs back for another run, Ava Fave takes your 10 favorite Ava designs and brings a made impact. Fave's high-density core provides a true, waterproof rigid-core performance in large 5.75" x 47.74" clic planks with attached acoustical backing that provides superior sound control performance.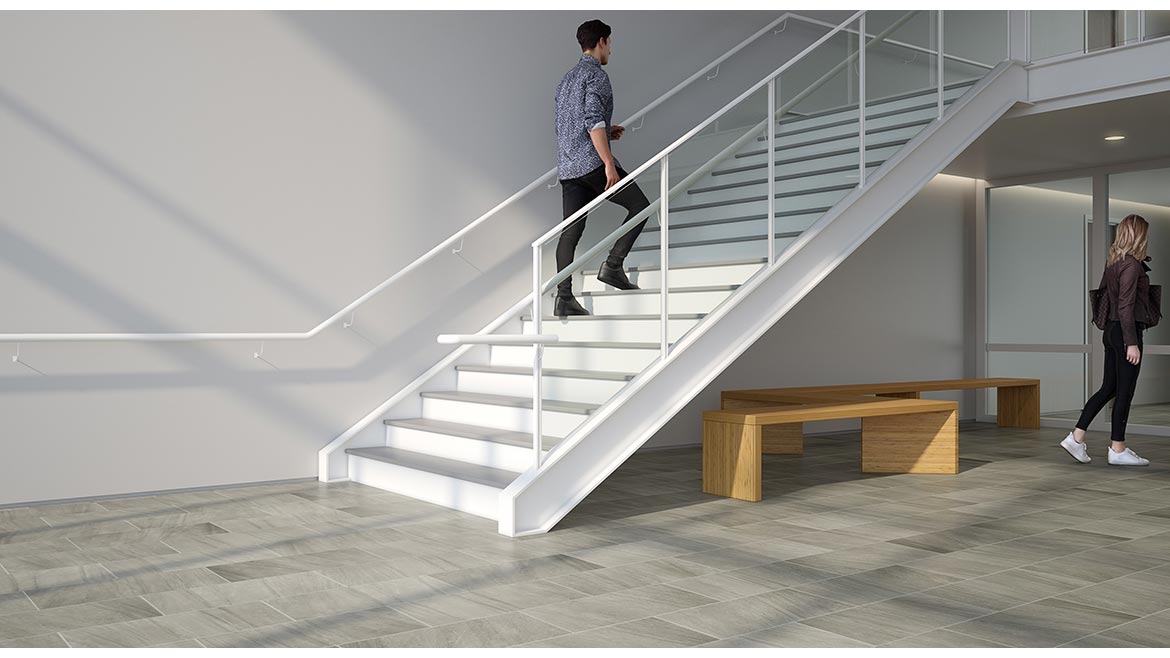 UltraCeramic Contract Expands Stone Looks
Following the successful launch of UltraCeramic Contract, American Biltrite is releasing two additional designs: Eclectic Stone & Natural Travertine. A new architectural binder featuring the five collections and a total of 25 SKUs is now available. UltraCeramic Contract is a next-generation engineered stone created for commercial environments featuring a 4 mm rigid-core construction protected by a 20-mil wear layer. It features a polyurethane surface treatment that is stain-resistant, non-porous and maintains its luster after cleaning and disinfection better than marble and other natural stones.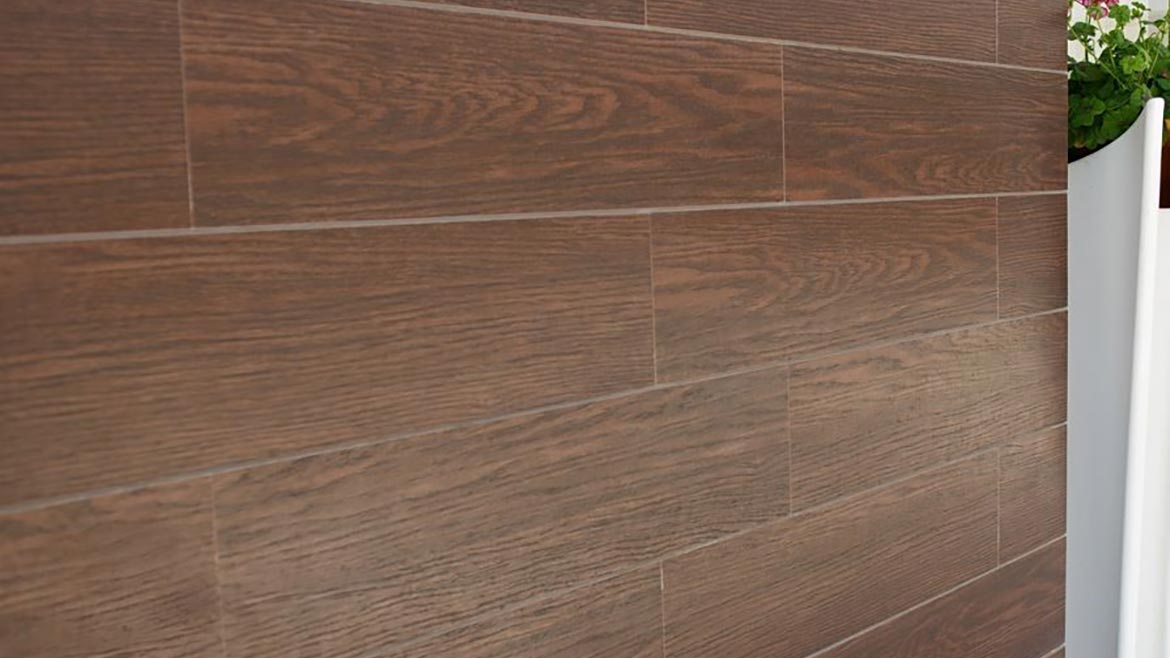 A Flexible Wall-Locking System
I4F developed a new, highly flexible installation system for locking wall panel that enables wall panels to be either screwed on to slats or glued against a wall. The system enables screws to be fastened into the locking completely flatly removing any protrusions that might hinder the installation of the next panel. The new system works on all materials and is moisture as well as heat resistant.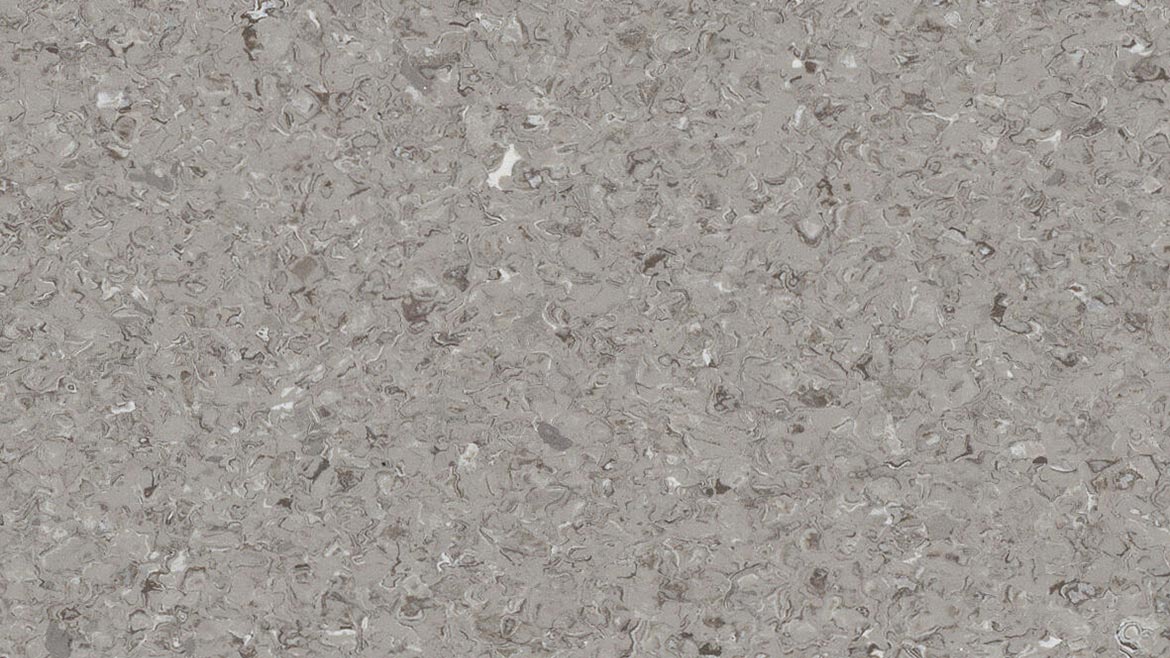 New Zero & Green Collection
Kährs Upofloor is launching the next generation its Zero Collection, expanding on environmental considerations in production with new sustainability measures. Building on the sustainability story of this PVC-free and plasticizer-free commercial flooring product, all Zero products are now produced with 100% renewable energy (a combination of wind power and biogas), 100% of the production waste is recycled into other floor coverings or energy, and all products in the Zero family contain 50% recycled content, with no compromise on performance. Plus, the CO2 impact of Zero sheet has been reduced by 32%.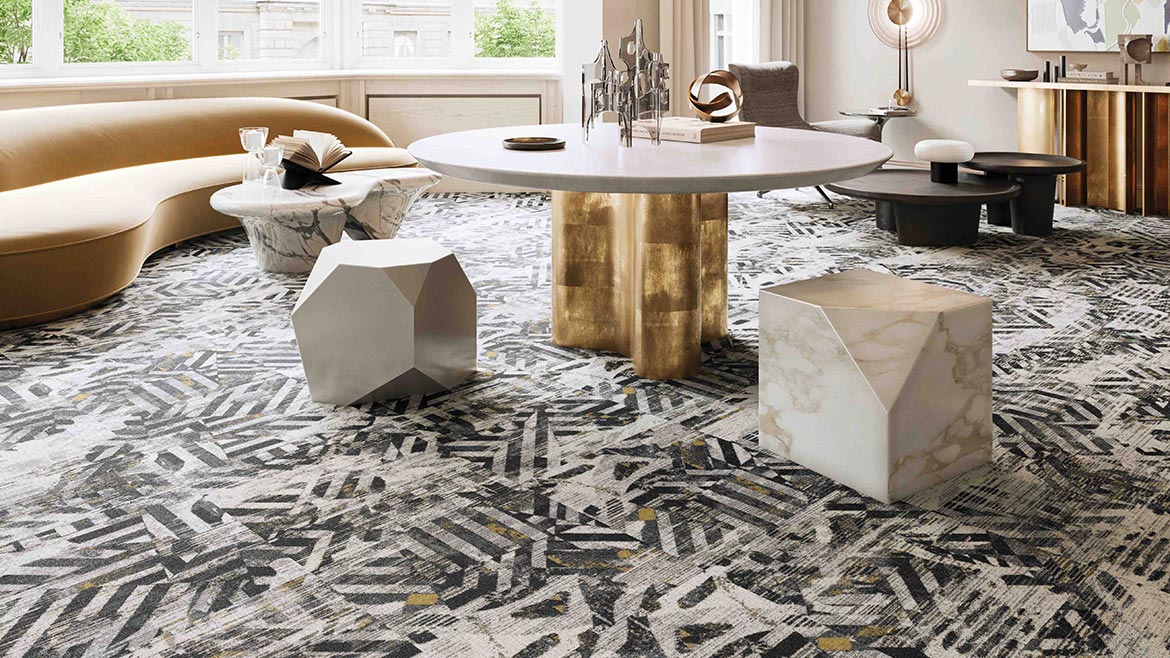 Durkan's Painted Perspectives Expresses Artistry for Hospitality
Painted Perspectives expresses the inclusive power of art and its ability to create communities. Durkan, the hospitality brand of Mohawk Group, brings together divergent artistic styles, putting them in conversation and celebrating the beauty that emerges from a shared practice of visual arts. The soft surface collection developed from the work of two artists, Alicia Sterling Beach and Scott Benner, both of whom are part of the ArtLifting community. Designers from Mohawk Group's in-house studio were inspired by the work of Beach and Benner and created carpet patterns that integrated layers, textures, and techniques from the artists.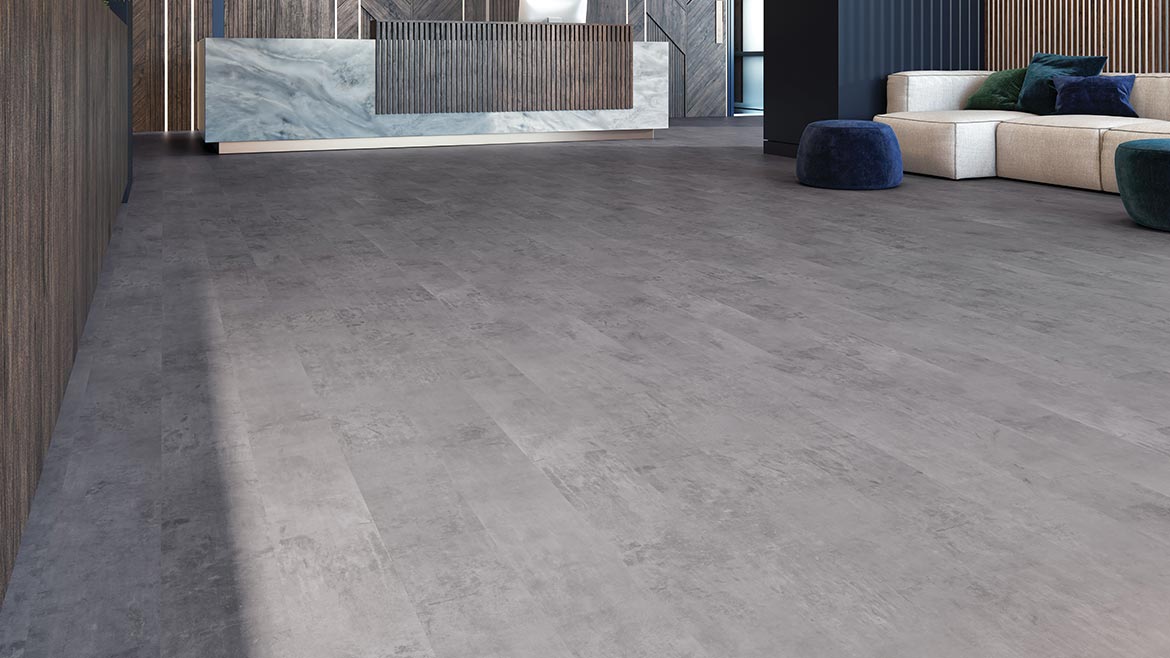 Alloy Metal Finishes: Connectivity LVT
A new 2.5mm 20 mil LVT flooring collection launching at NeoCon includes new metallic looks, as well as stones and wood looks. What makes this collection unique is the addition of alloy metal finishes, the first of Parterre's LVT products to do so. This commercial LVT is designed to meet the unique demands of a wide variety of applications and offers a broad selection of designs are crafted to enhance the aesthetic experience of any commercial interior spaces. Like all of Parterre's luxury vinyl products, these products feature an ultra-clear, high-performance wear layer that is easy to maintain and has a resistance to staining and scuffing.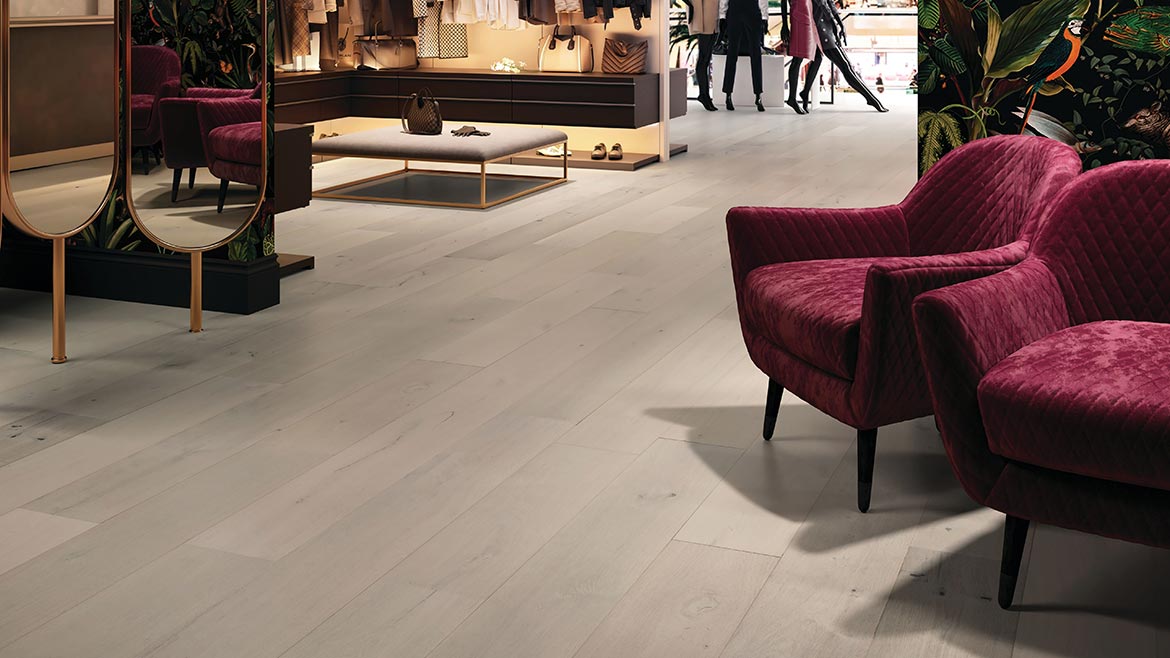 A Hardwood Made for Commercial Spaces
The Parterre Deeply Rooted Commercial Hardwood Collection features eight SKUs in varying natural shades of white oak, including soft whites and beiges to neutral grays and browns. The Deeply Rooted white oak products are either 7½ inches or 9 inches wide with a minimum length of 15.7 inches and a maximum of either 75.6 or 86.6 inches. The variations in width and length will depend on the specific SKU. Many of the options in this collection feature a wire-brushed texture; customers can also choose from low-gloss or matte finishes depending on the desired aesthetic.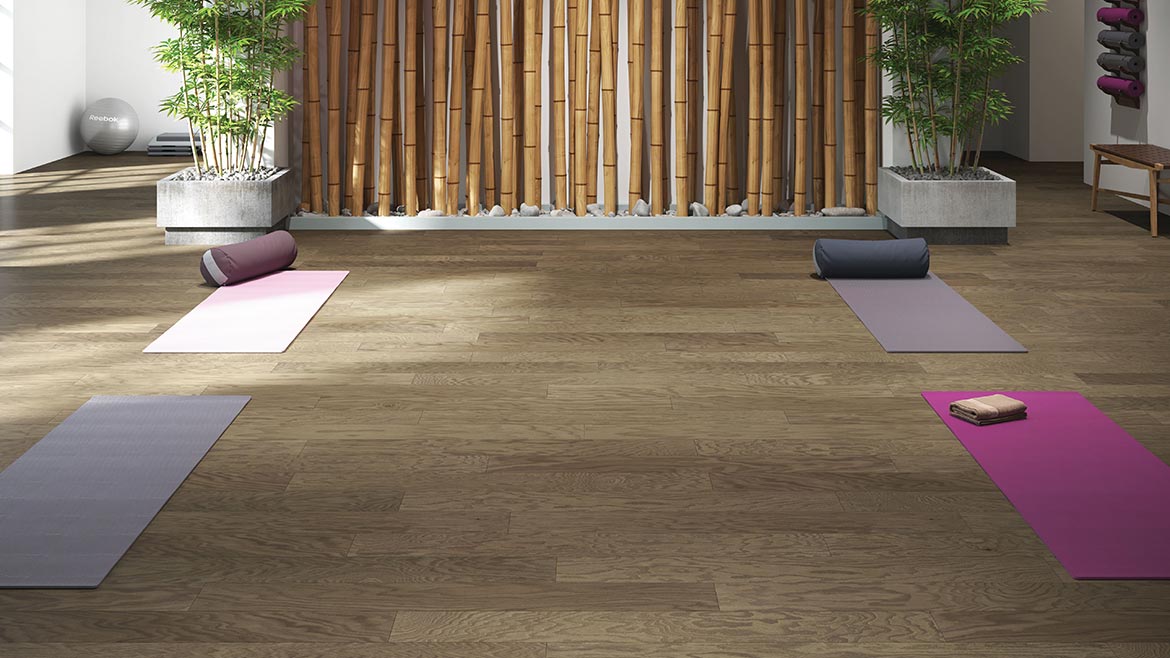 The Nurtured Commercial Hardwood Collection
Parterre offers eight SKUs that include white oak, red oak and hickory. Choose from any of the beige, white, gray and brown tones to add depth and dimension to offices, lobbies and multi-family spaces. The white oak and hickory products are 7½ inches wide with a minimum length of 15.7 inches and a maximum length of 75.6 inches. The red oak products are 6½ inches wide with a minimum length of 10 inches and a maximum length of 60 inches. Affordable yet sophisticated, this collection features a mix of beautiful textures. Designers can select a smooth and traditional look or can choose from a variety of wire brushed, textured finishes.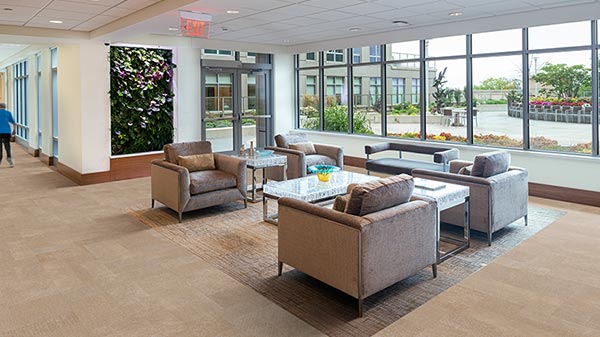 A Simpler Flooring Installation by OneFlor USA
OneFlor USA turned to nature for an ingenious solution to install flooring without the use of glue. Like the feet of a gecko lizard, SetaGrip technology eliminates the need for adhesives by using millions of microscopic suction cups that grip any smooth, flat, non-porous. A patented foam padding is attached directly to the back of flexible LVT plank or tile. At NeoCon, you'll find SetaGrip on the 7th Floor, 7-8046, as part of the Foundations Collection, available in two sizes and boasting 24 SKU's in complimentary wood and tile colorways and patterns. Mix and match for any commercial environment, Foundations is made with 100% recyclable virgin vinyl and zero phthalates. All OneFlor USA flooring is waterproof and engineered to our performance and environmental quality specifications.