Despite the recent headlines of rocky Wallstreet markets, debates around the definition of a recession, and the unknowns of returning to the office, the commercial flooring market continues to show strength. In addition, to support the positive outlook, the Mortgage Bankers Association reported that commercial mortgage lending increased by 19% in the second quarter of 2022 compared to last year. This was despite a 57% drop in commercial mortgage-backed securities (CMBS) lending volume. Other investor groups stepped in to boost the lending and focus on commercial real estate investment. This kind of momentum will take a few years to build out, so what will the future of commercial flooring look like supported by such positive forward-looking indicators? 
The Starnet staff has the great fortune to interact with most of the stakeholders in our industry each year and themes have surfaced that provide insight to the future of our vibrant industry. The Starnet staff members pooled insights collected from ongoing interactions with product and installation members, vendors, manufacturers, floor care members, architects, designers, and real estate professionals. 

Products 
Mixed finishes (hard, soft, resilient, wood, coatings) will continue to proliferate in every real estate segment – private and public.
The site conditions and requirements for various flooring products will become more comparable and practical for modern construction methods and timelines, or the products will be avoided entirely.
Focus on compatible systems and informal alliances among manufacturers to support better execution in the field. 
Various backing systems for soft surface and resilient will be reduced by rapid adoption of constructions that do not require moisture mitigation. Traditional two-part epoxy moisture mitigation likely will disappear as adhesives and/or concrete mixtures evolve. 
Flooring products will be designed to be less sensitive to site conditions and acclimation.
The relatively low cost of carpet compared to other flooring surfaces will stabilize commercial market share as inflation forces value discussion in more segments.
Practical sustainability considerations in many states with water use restrictions will focus stakeholders on low moisture cleaning technology and carpet as the preferred choice. 
Manufacturers will deploy new technologies and equipment to enable more distinct and bespoke brand styling after a few decades of homogenized looks. 

Installation and Service
Less "on the knees" work will occur as pump leveling, stand up adhesive options, mechanized removal equipment, and robotic installation technology will continue to reduce the physical demands on the installer's body.
Flooring contractors become more comfortable with complex multi-surface flooring projects, increasing their risk appetite to expand service to wall, ceiling, and exterior scopes of work. 
Installation continues to be more technical, and process disciplined. This will require less brute force and hand skills to overcome product variation, making the industry more accessible to a broader range of labor candidates.
The tile and stone business will attract more creatively inspired artists laborers as a fulfilling career. 
A conspicuous trend of husband-wife/partner operations will continue to grow in the installation field. This trend will accelerate, enabling access to the other half of the labor force the industry has generally failed to attract – female installers. 

Channel Evolution
Increased demand by specifiers and end users for prolific flooring product and styling choices.
Recommitment to continuous education of sales and service professionals to support better informed general contractor and end user clients that prefer single source flooring contractors over large geographies.
Implementation of vigorous marketing programs, social media exposure, and participation in programs that enable broad industry recognition of flooring contractor project execution will be standard activity.
End use clients will continue to embrace sourcing products through contractors combining product, labor and service as transparency and project execution needs overcome traditional priority of risk management.
The role of the field sales representative will become more demanding at the manufacturing level as well as the contracting level. Some manufacturers may choose to reduce total head count in sales staff and rely more on channel partners to effectively reach the market. 
Local relationships will continue to evolve and strengthen as more contractors embrace broader scopes of work, becoming more important to facility executives.
Consolidation accelerates across every level - manufacturers, distributors, and flooring contractors – with unexpected entrants into the flooring industry from other building product types and areas of focus.
The baby boomer generation, which has led the industry for an extended period, will pass industry leadership to the Millennials, largely skipping Generation X.
Industry affiliations and associations maintain appeal as employees use them as a rally point while moving through their careers with multiple employers. 

Technology/Communication 
Visualization tools will speed decision making, broaden the appeal and interest in changing spaces, and reduce the overall costs to execute projects.
Mobile devices and on-site technology will increase transparency, requiring less job site visits and make the project management function more efficient.
Commercial Flooring Contractors investing in and implementing new technologies will outpace their competitors and become employers of choice.
Industry aggregators of online sample fulfillment eventually experiment with private brand offerings like the channel evolutions in other industries. This will be a challenge for industry brands to navigate to maintain market position at A & D.
The industry will move to a proliferation of technology to automate and document nearly every project and the processes of execution to manage risk and provide transparency to all stakeholders. 
Like most futures that are predicted to be revolutionary, the reality is the commercial flooring future is already underway and will unfold in an evolutionary way. The future is still exciting for all of our stakeholders.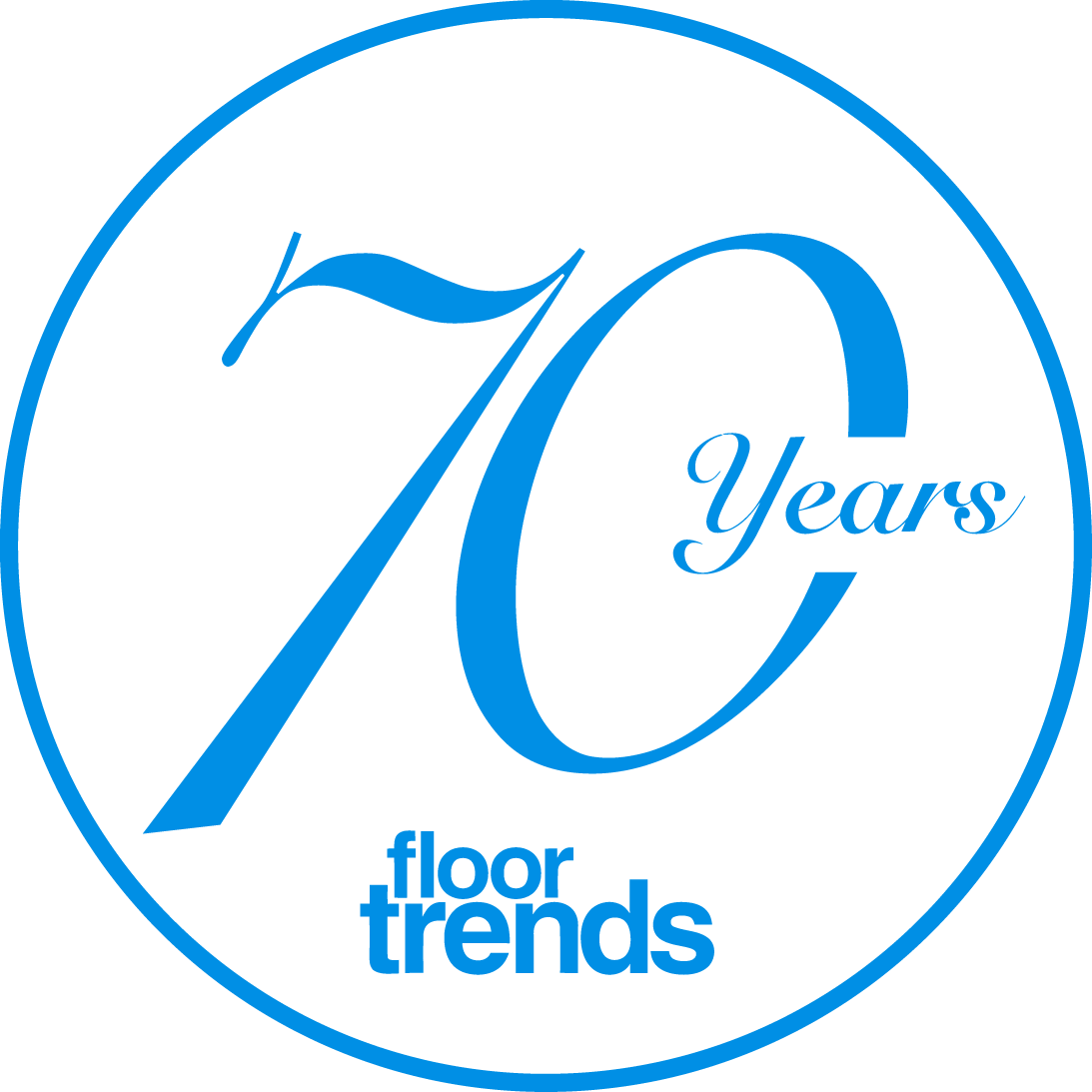 Up Next:
What's in store for the future of the flooring industry?