Who knows better what flooring surface are needed to perfectly finish an interior than the architect or designer who created the space? Floor Trends has rounded up some of the hottest architect and designer-branded flooring launches released so far this year.
Architect Mike Ford + Shaw Contract
Shaw Contract has partnered with Hip Hop Architect Mike Ford to create a distinctive rug collection celebrating Hip Hop's 50th anniversary. Ford aims to position Hip Hop as design inspiration, exploring tactile experiences and spotlighting its genius. The collaboration highlights Hip Hop's textures, patterns, and rhythms, showcasing its energy, optimism, and rich history. This collaboration delves into the intersection of design and Hip Hop culture.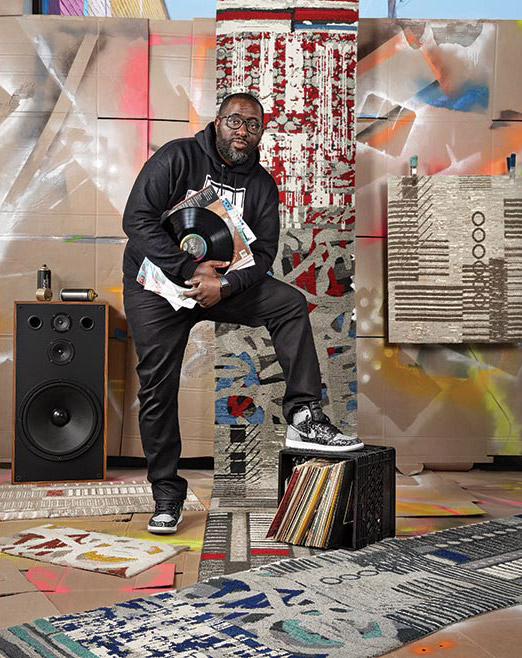 Ford's mission is to position Hip Hop culture as a catalyst to introduce underrepresented youth to architecture and design. Photo: Shaw Contract.
The collection showcases five patterns, each embodying a unique attribute of Hip Hop culture. The DJing pattern is inspired by the worn stack of records DJs would carry with them; the Breakin pattern pays homage to makeshift cardboard dancefloors from the 70s and 80s; the Emcee pattern reflects the artistry of rap lyrics through mathematical analysis; the Graffiti pattern celebrates the collective art and fluid lettering styles; and the Knowledge pattern, represents the latest element of Hip Hop and translates the complexities of lyrical analysis into tangible design.
Adhering to Shaw Contract's 'People Together, Planet Forever' initiative, a portion of the collection's proceeds will help fund future Hip Hop Architecture camps, which empowers underrepresented youth and further broadens Ford's work of using design as a tool to advance equity, justice, and inclusion within communities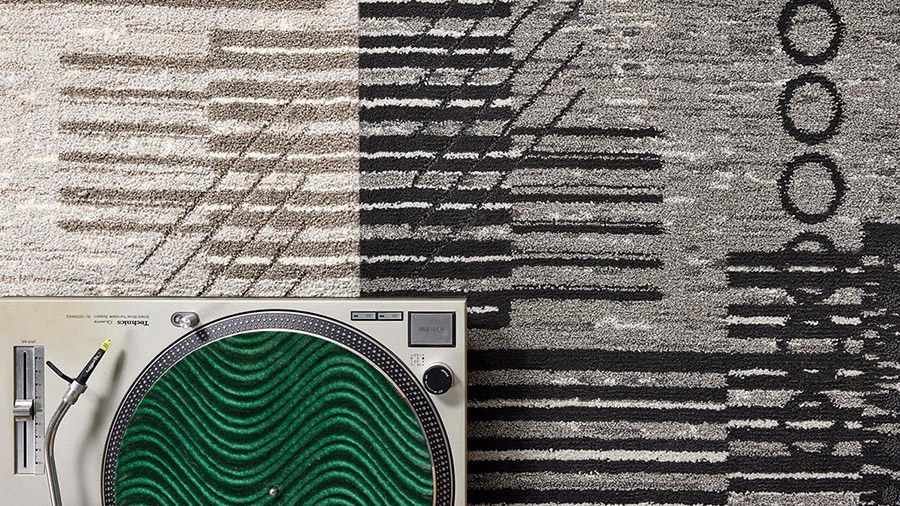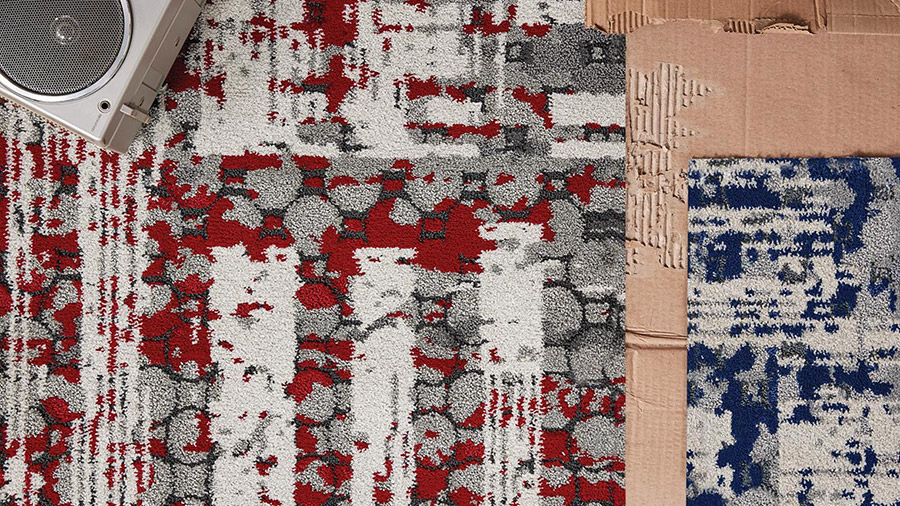 The Mike Ford + Shaw Contract rugs and broadloom collection draws inspiration from the from the five elements of Hip Hop. Photo: Shaw Contract.
Milestone + Jennifer Farris, Principal of Bandura Design
Jennifer Farris, principal of Bandura Design teamed up with Milestone to create a tile collection that pays homage to handmade arts such as basket weaving, looming, macrame, braiding, and quilting.
"For thousands of years, the world over, women have handed down traditional knowledge of handmade creations used both to survive and thrive as individuals and as a community," Farris said. "This collection is therefore bestowed upon us by generations of women."
The Bestow collection includes five designs. Arku is the name of one of the archeological sites where the first evidence of weaving was found. This design provides subtle graphics of weaving with colors ranging from white to charcoal. Telares is the Spanish word for weaving-loom or Tapestry. This design offers a fabric and carpet look. Saori is the Japanese word for weaving. The graphic displays a bold, yet complimentary stripe visual, that can be intermingled with the rest of the collection in varying design concepts. The last is Kunano, the collection's deco. It is the word for braiding in Eritrea. These decos offer vibrant color and the ability to play with the six faces to create imaginative patterns.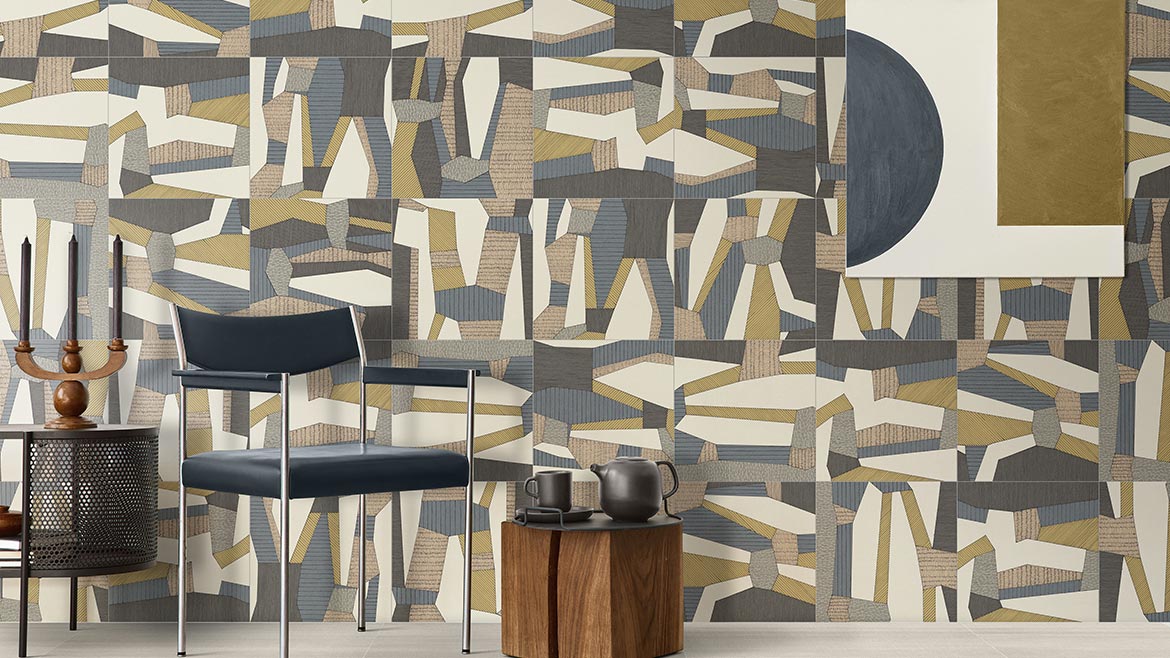 Milestone Bestow in Kunano. Photo: Milestone.
Pure Salt + Pottery Barn 
Pure Salt Interiors, a Newport Beach-based interior design studio known for its clean, coastal, and naturally-inspired designs, partnered with Pottery Barn to launch a line of more than 20 rugs designed by Pure Salt co-founders Aly Morford and Leigh Lincoln, and handcrafted by artisans around the world. The Pure Salt for Pottery Barn Collection features various colorways, ranging in size from 2'6"x8' runners x full-size 10'x14' and even 6'-8' round. Prices range from $299 to $6,099.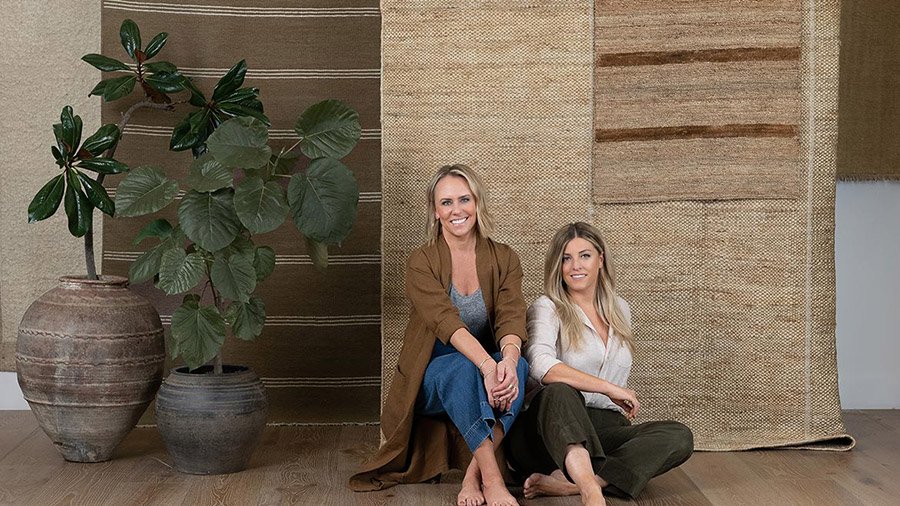 Pure Salt co-founders Aly Morford and Leigh Lincoln. Photo: Pure Salt.
"With a range of unique jutes, innovating wool blends, and 100% linen staples, these rugs are expertly crafted to wear well as they age, looking and feeling better throughout the years," said Leigh Lincoln, co-founder, Pure Salt.
The collection is inspired by coastal retreats, from relaxed beaches to classic seascapes. "With a robust collection that combines earthy and natural roots with classic and elevated aesthetics, we created a line that feels both of-the-moment and effortlessly timeless—from two-toned boucle to jutes with scalloped border details and wool blends with statement stitching there is a rug for every taste and every home," added Aly Morford, co-founder, Pure Salt.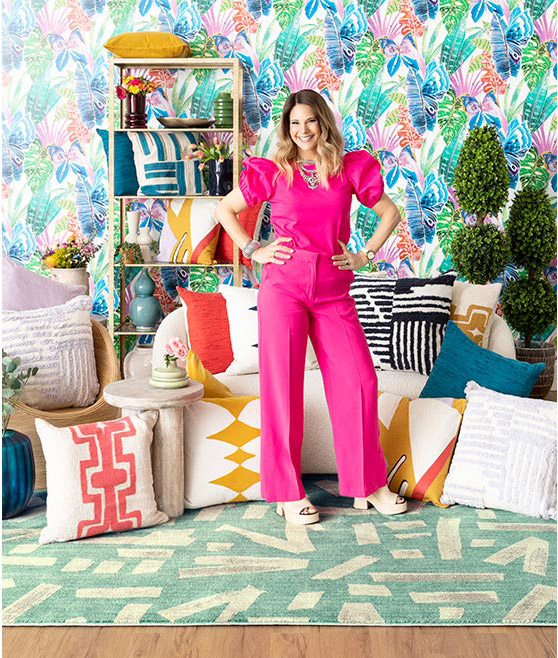 Designer Stacy Garcia extended her popular Rendition collection with Karastan Rugs this year launched a new rug collection, Depiction, that translates the modern-eclectic design aesthetic.
Designer Stacy Garcia + Karastan Rugs
Designer Stacy Garcia extended her popular Rendition collection with Karastan Rugs this year launched a new rug collection, Depiction, that translates the modern-eclectic design aesthetic. The Depiction collection hand-knotted wool rugs are crafted in India with a timeless artisanal approach. The modern, abstract design of these rugs features a mix of bold colors and patterns, adding a touch of artistic flair to any space.