Surfaces Construction Group, located in Indianapolis, Indiana, hosted a two-day Certified Flooring Installers (CFI) certification for hardwood, laminate and luxury vinyl plank (LVP) on November 2-3. Participants sat through classroom instruction and hands-on demonstrations, covering the importance of floor covering industry standards.
Many of the participants represented Surfaces Construction Group; however, Mario Leon traveled 10 hours from Aruba to take the course. Alfonso Campechano, a class participant and native Spanish speaker, and his wife Kim Montoya, a Spanish interpreter, just recently launched their own installation company. A large portion of the class participants were Spanish speakers so Montoya's skills were beneficial to the entire class, including the instructors.  
"After working for someone else for a few years, [my husband] decided he wanted to create his own company," said Montoya. "He started sharing his flooring knowledge with me as well as common standards and flooring jargon."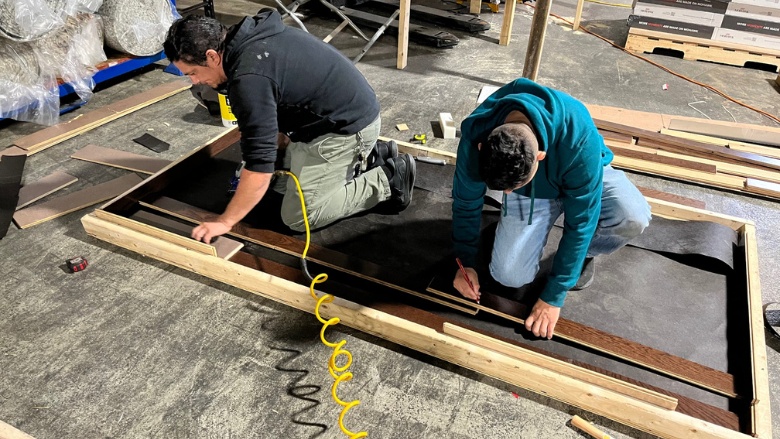 Jose S. Lopez and Eddy Aluarez installing hardwood. Photo: John Steier.  
Participants worked in modules installing various types of hardwood, laminate and LVP, practicing the industry standards and CFI proven methods of installation.
Justin Evans has attended two certifications this year. Back in June he attended the two-day CFI carpet certification, "I love coming to certification and learning from the instructors and attendees. I am so much more confident in my skills thanks to CFI."
​
Lead instructor Dave Garden shared with the class his experience with learning the floor covering trade, "When I was able to work with my hands, I was able to open my mind to learning."  
Mark Herakovic with MDG Flooring America, Jimmy Salisbury with Blue Crew Installations and John Steier of Steier Flooring assisted with the hands-on portion of the training. All are new trainers to the growing CFI certification team.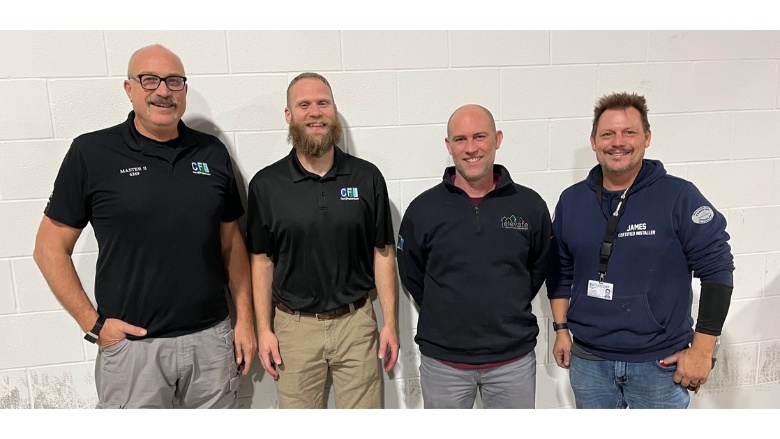 (Left to right) Trainers Dave Garden, John Steier, Mark Herakovic and Jimmy Salisbury. Photo: John Steier. 
"I started my career as an installer; educating our team of installers is something we take very seriously at Surfaces Construction group," said Tom Aldredge, director of business development for Surfaces Construction Group. "I am proud to bring in CFI training to my team."
For more CFI news, click here.