Atlanta Flooring Design Centers, headquartered in Suwanee, Georgia, covers the residential, commercial and multifamily markets.
The specialty flooring retailer opened its doors in 1985 in Duluth, Georgia, and thanks to many growth spurts, moved its headquarters to Suwanee in 2007. The company operates in six states with showrooms in Suwanee and Buford, Georgia, and Chattanooga, Tennessee, and nine additional warehouses in Alabama, Georgia, Florida, North Carolina, South Carolina. 
Company leaders say a driver of growth was builder markets. We caught up with the builder team to find out the company's outlook for the remainder of 2023 and what's trending in flooring among production and custom home builders. 
FLOOR Trends & Installation: What's the status of your builder business?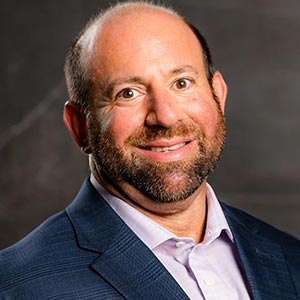 Mark Tunick, VP of Builder, Atlanta Flooring Design Centers.
Mark Tunick, VP of Builder, Atlanta Flooring Design Centers: We're in 10 markets. Half of the markets are up over last year. Half are down as a whole. It's nominally down single-digit percentage points, which is a far cry from industry average, so I'm good with it. That was through June. July's been okay, but I still think there's a potential for the second half of the year to be busier than the first half. There was a significant reduction in starts late Q3, but really in the Q4 calendar last year because of the rise in rates and the talks about imminent recession.
Then come January, February, talking to customers, the buyer confidence is still pretty high even though the rates had doubled. Customers are still out there looking for homes, so we saw a pause and then people pushing the restart button beginning of the year. It takes time, especially if you stall starts and then you pick 'em back up. Then number two is buyer sentiment and being conservative and then kind of seeing that that confidence is better and traditionally anticipated. Builders were freeing up the purse strings a little bit to start more homes.
When you look, our hottest markets right now in terms of year-over-year growth are Pensacola— that was new last year and it's our newest operation— We do Pensacola and Baldwin County, Alabama, Alabama shoreline, Myrtle Beach, Wilmington, the Carolina Coast. Pretty busy.
FLOOR Trends & Installation: What's happening with average home size?  
Tunick: I would say Atlanta has always been more square footage, more bang for your buck, larger square footage, lower finish, lower spec level. I've seen some of that reduce a little bit due to the affordability factor; so, yes, I've seen square footage come down, maybe 10, 15%. Comparatively speaking though, Atlanta certainly compared to Florida, Carolina Coast. Atlanta and Charlotte are probably bigger city. Bigger markets are pretty comparable in terms of square footage. You go somewhere like Birmingham, Huntsville, it's typically had a higher spec level, higher finish level, less square footage. So, we've seen square footage change a little bit, and honestly, I thought we'd see a lot more. Thankfully what we're having is, over the years we've seen spec changes, you know, more floating floors versus glued down.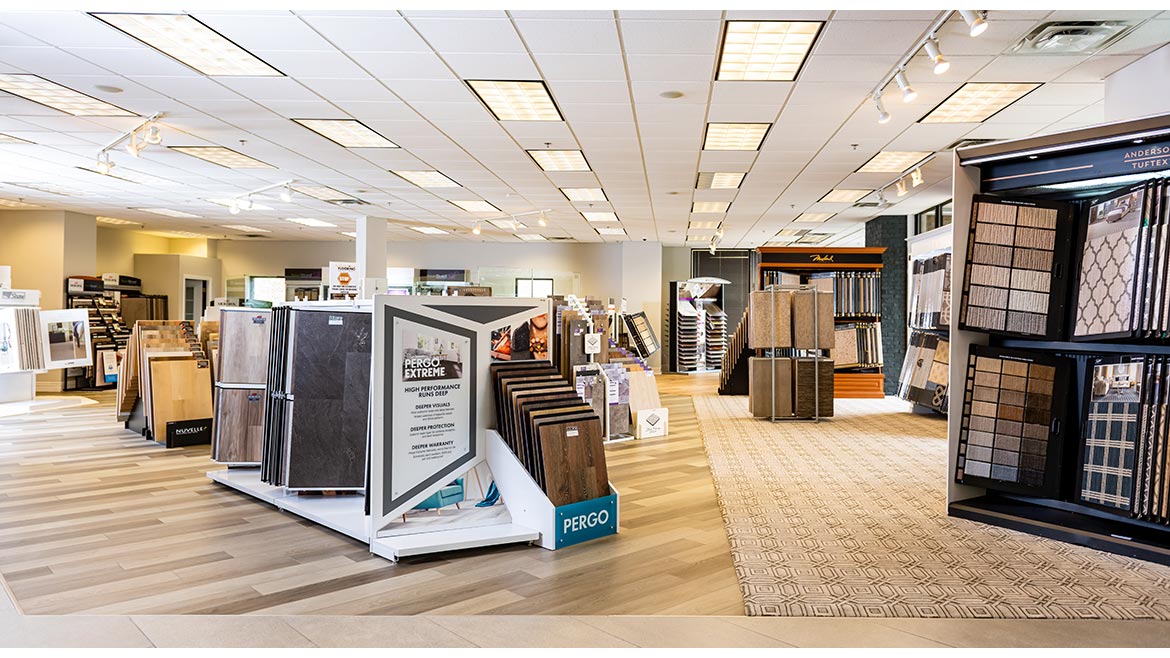 Thankfully, because rates are up, land's up, development's up, one of the things you look at is, how do we make the home more affordable? Thankfully we have not seen much of a regression on flooring standards. Those have felt pretty constant. There's far less vinyl than what we saw in the crash of '08 and '09. Most of the builders, even in that "production" price point, are using, you know, LVP, laminate. We've seen a migration away over the last several years from tile with the production guys, partly because of affordability, but probably market to market even more so just because of the lack of skilled floor mechanics in the market. But the good news is we have not seen builders revert back to carpet in main areas in lieu of hardwood and vinyl.
The reality of it is this: even though rates are up, build cycles —which time is money— build cycles are down because the market's not quite as busy and supply chain's better and a lot of the costs have reduced. If you talk to most builders now, they say their cost—their sticks and bricks—the consensus would be it reduced to some degree over last year, but it's impossible to get it to offset the rate hike.
FLOOR Trends & Installation: What's your outlook? 
Tunick: Demand's still there. Inventory's low. Atlanta's still one of the more affordable markets, all things being considered. You have a lot of people still working remote. You always see a little bit of a pause just because school's starting up. But honestly, when we look at our numbers year over year, I can never identify a certain week or a month. There's always something being built, people buying 'em.
FLOOR Trends & Installation: What's trending in floors among builders?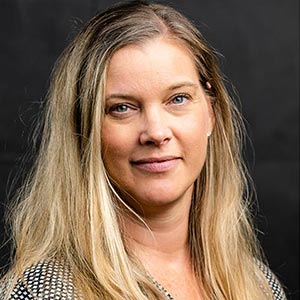 Jeannie Homer is the showroom manager and lead designer who selects design packages for builder customers. Photo: Atlanta Flooring Design Centers.
Jeannie Homer, showroom manager and lead designer: In cities we are seeing a more industrial feel, which is more concrete and less of a natural look. More medium browns are coming in, and while green came out about five years ago, it's just now surfacing.
Custom homes pretty much always install a wood floor, either with an engineered wood or a solid. Engineered woods will be wider widths. Homeowners might opt for an LVP or laminate on a terrace level. In comparison, semi-custom homes will install a 5-inch sand finish because they want solid wood.
Most homeowners in custom homes today want slab backsplashes for a clean, minimalistic look with no grout lines to maintain. While most of the slabs will be delivered to the site in an A-frame, not every builder and installer is prepared for the slabs.
The slabs are tricky. A lot of builders have not prepared to put the slabs on the wall if they didn't account for the weight. The installer also has to have a special cutter.
For production building, the selections are more locked in. The team curates the selections with the builder so that when the homeowner comes into the showroom, the homeowner has a minimum amount of selection to choose from that minimizes issues with installation.
Flooring choices in tract homes don't follow the trends as closely. You'll see a little bit of a difference there—you'll see a lot darker wood because the lighter have not come down where they're going at the most current costs. To give them this current option, you're going have to pay higher prices.