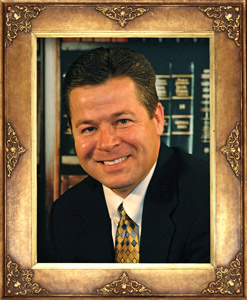 Scott Humphrey
Scott Humphrey has joined the World Floor Covering Association (WFCA) as its CEO after a more than 25-year career at Shaw Industries. Most recently director of the Shaw Flooring Network of aligned retailers, Humphrey was also deeply involved in Shaw's training efforts.Floor Trends spoke with Humphrey to find out his goals for the WFCA, how his time at Shaw has prepared him for his new role, and his views on the industry in general.
Q: What are some of the responsibilities of this new position and what does it mean for the flooring industry?
A:My main responsibility is to have the WFCA become the voice of the industry. That means making sure that people understand what the WFCA has contributed to the industry, and our desire to help people be successful no matter what their capacity is in the industry. Training is a big part of that. Certification is also a big part of that moving forward.
I have a great team working with me. Cammie Weitzel is now our VP of operations and Tom Jennings is VP of member services. Their commitment to this organization helps people understand our stability going forward. Years after [former WFCA president and CEO] Chris Davis' passing, there may have been reason for some to question our direction. But I look at it this way: We are indebted to our past, but we're not bound to it. There's a lot we can do that hasn't been done before.
Q: Do you think people are going to compare you and Chris Davis?
A: I know they will, and I'm fine with that. Everything I've heard about Chris is great. I met him about a week before he passed away, and we hit it off big time. He was great at developing relationships. That said, I know the Executive Committee brought me in here not just to be like Chris, but to see how I'm different. I want to really focus on what we can be. One of my first loves is public speaking. I love being out in front of people, and I am seeking more opportunities to meet with affiliate groups and show how the WFCA can support and strengthen their businesses.
Q: You were one of the primary architects of the Shaw Learning Academy. How will training fit into the WFCA moving forward?
A:I spent 25 years at Shaw, and that included 15 years in some capacity in training. I absolutely love training. One of the things that gets me going is the ability to see the light come on in somebody. You can tell that you've inspired and encouraged them to do something more.
Training will be a big part of my focus for the WFCA. We are going to have a vision retreat in July for the executive board to map out our plans moving forward. We'll talk about opportunities for growth, certification and a lot of what's going on right now from an installation standpoint in the industry.
One of the programs I put together at Shaw was S.A.L.T. (Shaw Academy for Leadership Training) It was an intensive, four-day leadership seminar that really focused not only on leadership but how that leadership style affected and impacted the people around you. Building relationships in this industry is 70 percent personal and 30 percent business. In this industry you never go far – you just move around; some people at Shaw might now be working at Beaulieu or Mohawk. So at the end of the day, it's not about the company, it's all about the relationships.
Q: What are some of the challenges for the WFCA? Where would you like to see the organization go?
A: The main challenge is not just for the WFCA, but the entire industry: We might see a slow, gradual recovery in this industry or it might be like a dam bursting. I don't know if you know this, but more businesses fail during an upturn than a downturn, because they're not prepared for success. The WFCA needs to provide the tools so businesses are ready for success.
I think the primary thing I'm dreaming of for the WFCA is increasing the membership, for the power of the voice. I'm a vocal performance major, and when I was singing in a group in college, I knew that if I was weak then someone would pick up my slack. So I keep coming back to the question, who is the voice of the flooring industry? Our industry needs to have one strong, unified voice.
Q: Any final thoughts?
A: One reason I love this industry so much is I've been in it since I was seven. I worked for my dad for five dollars a week. All of the people I met there cared about me as a person, and being in the position I am in now gives me the chance to give back to the industry that helped mold me into the person I am.
Shaw has also been very good to me. If it had not been for what Shaw had put into me, I doubt the WFCA would have been interested. I have great friendships and relationships with these major industry players, and now it's time to reach across the line and for all of us to realize we're in this together.
The thing I'm really excited about is the tools and resources we have that are available to help people create a positive impact not only on their businesses but their lives. When you simplify your business, the more comfortable you are going to be at home when you're spending time with your loved ones. You can make your life easier by making your business easier, and that's what we're all about.