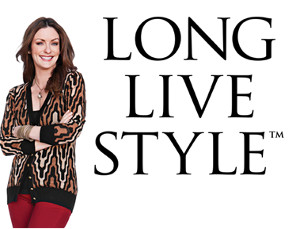 Quick•Step celebrity designer partner and style expert Erinn Valencich will be in attendance at Surfaces 2014 and featured prominently in the Quick•Step booth.  
Valencich will be on-hand in the Quick•Step booth meeting with distributors, retailers, and the media.  Quick•Step's booth this year will include several vignettes designed by Valencich, showcasing her unique, contemporary-glam design style and demonstrating how Quick-Step floors bring not only durability, but beauty to a room's design.  Each year, many of the elements in Quick•Step's comprehensive merchandising program feature Erinn and her design advice for consumers.  Several of these merchandising elements such as point-of-sale-materials, product displays, take with printed pieces, web initiatives, and social media, will be featured in Quick•Step's booth. 
"Our 2014 Quick•Step booth is designed to showcase new products and engagingly present their accompanying selling stories — and Erinn's design messages for consumers, woven throughout our marketing materials, are an important part of these selling stories and our overall effective merchandising program,"  said Paij Thorn-Brooks, vice president of brand marketing for Unilin, Quick•Step's parent company. 
"After visiting the Quick•Step booth, we want our distributors and retailers to feel equipped to engage in conversations back home with their own customers about the exciting new Quick•Step products and selling stories.  Erinn's endorsement of Quick•Step assists our retailers' in their conversations with customers as many consumers are highly influenced by the endorsement of an 'expert' when considering the purchase of a product or service."
Quick•Step's new products and merchandising will be featured prominently during Surfaces 2014 in the Quick•Step booth #S6549, on the Surfaces show floor at the Mandalay Bay Convention Center in Las Vegas, Jan. 28-30.  Valencich will be on-hand in the Quick•Step booth during the first two days of the show.