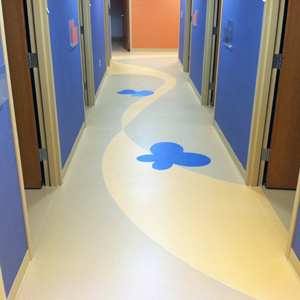 CBC Flooring's redesigned WELS Sheet features an advanced wear surface, according to the company.
The company stated, WELS Sheet features a non-porous, crossed-linked, reinforced polyurethane wear surface that offers unique durability as well as low VOCs and healthy product components. Responding to a growing demand for PVC – Free flooring products, the new WELS Sheet is an exceptionally attractive, seamless sheet flooring that offers both environmental and maintenance benefits
WELS Sheet is is available in multiple color and design options, and ease-of-maintenance and Floor Score certification make WELS Sheet a good choice for environments that demands high performance, design flexibility and life cycle assessments, according to the company.
Click here for more product information.