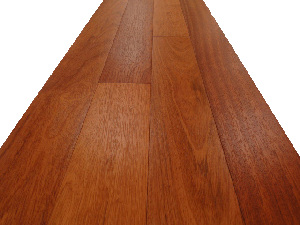 Owens Flooring, by Quanex Building Products, is expanding its Plankfloor line with new wire brushed capabilities.
"The market for engineered wood flooring is evolving as the desire for sustainable, durable and aesthetically pleasing products continues to grow," said Jeff Smith, vice president of product development, Quanex Building Products. "Our goal is to stay ahead of trends by offering sought-after options that simplify installation and help remodelers and contractors save time and resources."
Owens Flooring Plankfloor line provides the beauty and durability of hardwood floors while using half the number of trees by combining a composite base with a solid wood wear layer. The unique combination of materials creates a multi-ply, ultra-stable hardwood core.
To meet the varying needs of its customers, Owens is now offering Plankfloor wire brushed in a 1/2-inch thickness, with light or medium brush. It is available unfinished or prefinished with a natural matte urethane.
"Consumers and design professionals are looking for a variety of textures that create visual interest and make a statement in any home or business. Our new wire brushed offering delivers," Smith said.
Owen's wire brushed option showcases the distinctive wood grain patterns. The style is relaxed and versitile. Wire brushing is ideal for spaces that would be prone to scratches that would detract from a traditional smooth finish.
For more information on these options and more, visit www.owens-flooring.com.