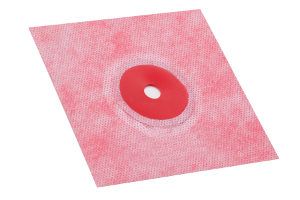 The Loxcreen Flooring Group's ProVa Pipe Seal Accessory Packs are now available for purchase in multi-packs of 10, or in a single pack.
"As it has always been included in our ProVa Shower System, there has been alternate demand to make our ProVa Pipe Seal available for purchase separately as well," says Julia Comitale, marketing manager, Pro Distribution Channel.
For showers that have multiple shower heads along with the main valves can be inconvenient and costly for an installer to have to purchase more than one box kit when they only need multiples of certain components. According to the company, ProVa Pile Seals single packs can also be used as replacements and/or repairs, so installers can buy them as they see fit for their jobs.